Moderators: scimjim, Lukeyboy46, erikscimitardemon, Roger Pennington, philhoward
Posts: 15278
Joined: Tue Aug 22, 2006 5:13 pm
Location: Shrewsbury, Shropshire
Has thanked: 594 times
Been thanked: 519 times
Contact:
philhoward

wrote:

↑

Wed Oct 09, 2019 7:10 pm

A very clever man did though - with plenty on future proofing so Craig "only" has to add more boost..and fuel!
To be fair, may need a turbo upgrade, current one should make 450 but be pushing the efficiency
And yes, Stew Bramham is the clever chap that built the engine when he built the car for the road, very clever guy
Racing is life, everything before and after, is just waiting--Steve McQueen
6 time Class Champ, 2006 & 2014 SSSC Champion
RIP Batmobile, await the Rise of Dark Knight 8)
Sabre 'Light Sabre' 360hp!!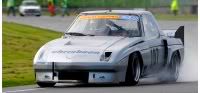 ---
CNHSS1