After finally accepting my days of major projects are over for the time being; my quest to find a much less ambitious Scimitar project came to nothing in the summer, and I'd given up hope of something suitable turning up..
Then I was having a look on here and this turned up..
It took me around the time it took to press the PM button to decide I wanted it and luckily I was first in the queue!
So a drive down to Surrey was planned for yesterday, and I now have the car sat in my garage..
Usual trailer shot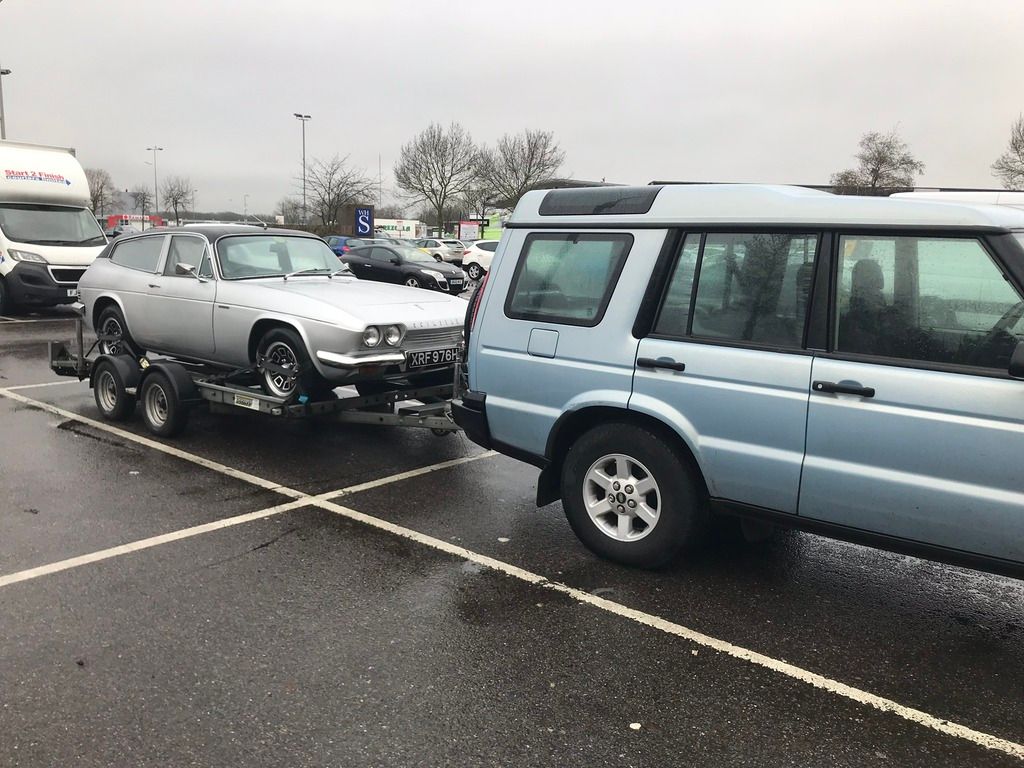 Having looked through the paper work I'm even more impressed, the to do list I had in my head before seeing the car got shorter and shorter as I waded through the pile of receipts
All in all the car is even better than described by Roy, and his honest description of the paint work was spot on.
It was nice to sit in a road spec car, and I was really surprised how excited I was just driving it onto the trailer
My intention is to carry on improving the car and return it back to it's original look minus the vinyl roof..
I need to get it insured so I can have a go in it now!!