Moderators: scimjim, Lukeyboy46, erikscimitardemon, Roger Pennington, philhoward, nickkeyser
RIP
Posts: 6462
Joined: Sun Feb 10, 2008 7:01 pm
Location: Barnsley
Has thanked: 7 times
Been thanked: 19 times
We like a project thread Paul and the more pictures the better
Regards
Bob
HUE 1979 SE6a GTE Auto
If the cap fits wear it.
If at first you don't succeed, pay someone who knows what they are doing.
Scimitars Biggest Fan
Resto
http://www.scimitarweb.co.uk/sgwrs/view ... =20&t=3377
Just for Geoff
---
Gemini Bob
RSSOC Member
Posts: 14597
Joined: Tue Aug 22, 2006 5:13 pm
Location: Shrewsbury, Shropshire
Has thanked: 428 times
Been thanked: 370 times
Contact:
Nah, just weird Tango
Get the pics up mate, cant wait to see the latest Team Turbster creation, bound to be uber cool!
Racing is life, everything before and after, is just waiting--Steve McQueen
6 time Class Champ, 2006 & 2014 SSSC Champion
RIP Batmobile, await the Rise of Dark Knight 8)
Sabre 'Light Sabre' 360hp!!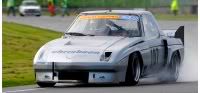 ---
CNHSS1
RSSOC Member
Posts: 429
Joined: Thu Feb 21, 2008 7:10 am
Location: Orpington
Has thanked: 6 times
Been thanked: 16 times
Contact:
Well done Paul. We'll put Snetterton in our diary for next year. It'll be good to see the reborn Coupé.

We're off to see another "ex" of ours, Neil's Sabre, at Spa this weekend.
Regards
Tony & Jaki Heath
RSSOC Sabre Registrars

1964 Sabre Six GT
1963 Sabre Six convertible
---
heathsabre