Moderators: scimjim, erikscimitardemon, Lukeyboy46, Roger Pennington, philhoward, nickkeyser
Posts: 14304
Joined: Tue Aug 22, 2006 5:13 pm
Location: Shrewsbury, Shropshire
Has thanked: 355 times
Been thanked: 294 times
Contact:
I'm guessing that ads from sniff petrol.com, think an automotive version of Private Eye magazine. The Renault engine in question is the new turbo F1 version in the back of the Red Bull and the Adrian is a certain A.Newey, the genius RE designer
Racing is life, everything before and after, is just waiting--Steve McQueen
6 time Class Champ, 2006 & 2014 SSSC Champion
RIP Batmobile, await the Rise of Dark Knight 8)
Sabre 'Light Sabre' 360hp!!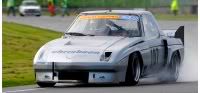 ---
CNHSS1