That was the phone call I got last week from a Squadron Leader in Recruiting & PR. So today I caught the train down to London and went to the Cafe Royal for the BRDC Annual Awards Dinner.
The purpose of my prescence was for a photo with Lewis to promote engineering crossover between the Air Force and motorsport. The female in the pic is a Rally Co-driver and engineering officer. The RAF are also sponsoring the engineering award and are sponsoring Silverstone for the next 3 years. So hopefully that won't be the last of the "bonuses"...
Poor photo, taken over lots of photographers. Better pic should be available soon...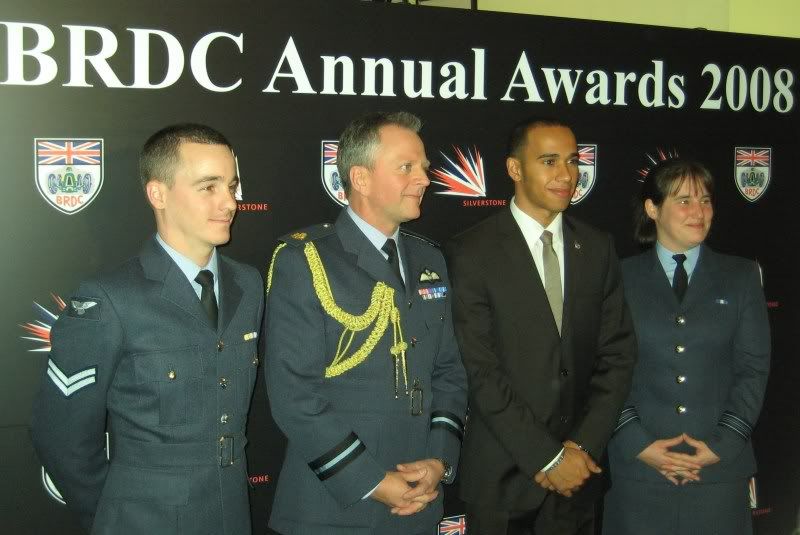 Mansell, Hamilton, Hill: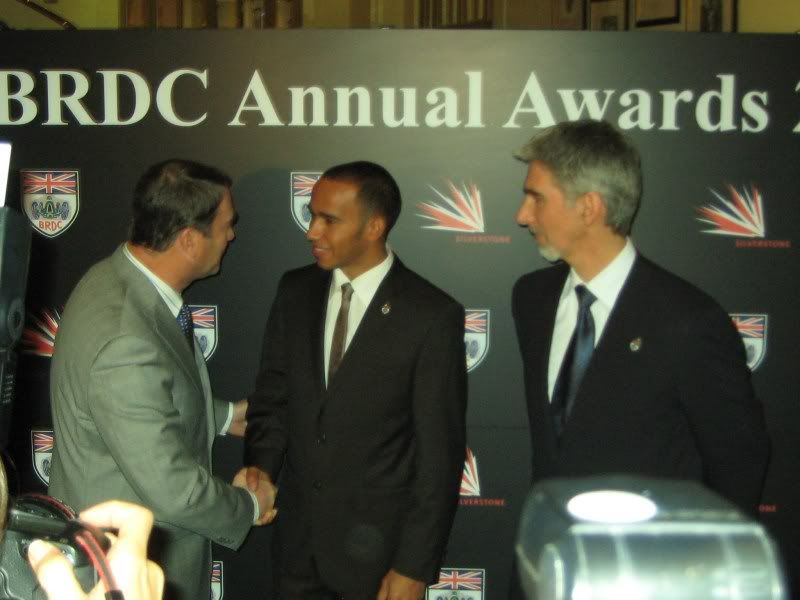 Also had a chat with the legendary Paddy Hopkirk.
As soon as the photo was taken we left, so I spent the afternoon wandering around London, for the first time in 12 years
Raz