Moderators: scimjim, philhoward, Lukeyboy46, erikscimitardemon, Roger Pennington, nickkeyser
Posts: 14192
Joined: Tue Aug 22, 2006 5:13 pm
Location: Shrewsbury, Shropshire
Has thanked: 331 times
Been thanked: 265 times
Contact:
https://www.youtube.com/watch?v=9jSYiU- ... ata_player
Pond was a bit special, but the word was that the rover was a tad les std than suggested, it alledgedly ran more power, an LSD and a few other tweaks. Thats taking nothing away from Pond in my book as all manufacturers did/do it and the lap was amazing.
The modern day equivalent by Mark Higgins in a
Subaru. Watch a min or so in when he has the biggest of moments!!!!!
Racing is life, everything before and after, is just waiting--Steve McQueen
6 time Class Champ, 2006 & 2014 SSSC Champion
RIP Batmobile, await the Rise of Dark Knight 8)
Sabre 'Light Sabre' 360hp!!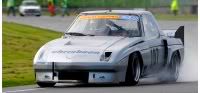 ---
CNHSS1