Moderators: scimjim, Lukeyboy46, erikscimitardemon, Roger Pennington, philhoward, nickkeyser
I am fitting harness to the MR2. Whilst I think I can use the standard bolt in for the lap belts, I plan to install a couple of clip on points to the rear bulkhead. Although Road going I plan to fit MSA spec harness HANS capable. How far apart do the shoulder strap mountings need to be to suit a HANS set?
Nick

MR2 and Beemer 3 series, currently no Scim!
Six times SSSC Class Winner
Not over the hill, just going up it faster !
---
Nick
RSSOC Member
Posts: 14088
Joined: Tue Aug 22, 2006 5:13 pm
Location: Shrewsbury, Shropshire
Has thanked: 282 times
Been thanked: 234 times
Contact:
Sure it's in BB Nick, there's a diagram iirc
Racing is life, everything before and after, is just waiting--Steve McQueen
6 time Class Champ, 2006 & 2014 SSSC Champion
RIP Batmobile, await the Rise of Dark Knight 8)
Sabre 'Light Sabre' 360hp!!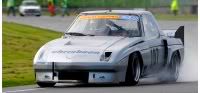 ---
CNHSS1
RSSOC Member
Posts: 36862
Joined: Sun Oct 01, 2006 10:08 pm
Location: Gloucester
Has thanked: 120 times
Been thanked: 888 times
Jim King
SECURE DRY STORAGE FOR YOUR SCIMITAR
Current: SE5 (
8Ball
), TI SS1 (
snotty
), 1600 SS1 (
G97
), 1600 SS1 (
C686CCR
), 2.5TD SE5a (
diesel 5a
), 6 x random other SS1s.
Previous: SE5, 3 x SE5a, 2 x SE6a, 3 x SE6b, GTC, 2.9i GTC, 3 x 1600 SS1, 1300 SS1, Mk1 Ti Sabre, Mk1.5 CVH Sabre
Chief mechanic for: 1400 K series SS1 (
Megan3
), 1400 CVH EFi SS1 (
Grawpy
), 1300 SS1 (
Number One
) &
Sarah's coupe
.
CURE THE FAULT - NOT THE SYMPTOMS
---
scimjim