Moderators: scimjim, erikscimitardemon, Lukeyboy46, Roger Pennington, philhoward, nickkeyser
Posts: 448
Joined: Thu Nov 30, 2006 7:59 pm
Been thanked: 1 time
The wife's dad posted me a programme from Loton Park which he thought I may be interested in. Turns out it is quite interesting. When I looked at the track lay out it's still the same but I noticed they once had a return road. This must have been great as the event doesn't have to stop to let the cars back down the track.
My old man remembers it being there and some of the competitors that are on the entry list.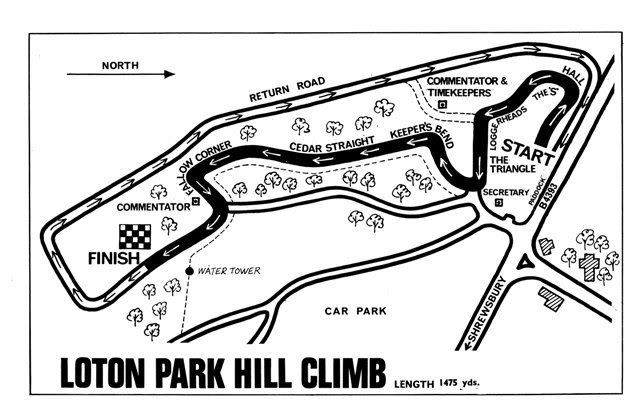 Anyone know when / why they stopped using it??
2007 & 2008 RSSOC Sprint Champion
---
shrewsbury_streetracer