I wasn't going to start a thread on this as it's a foreigner here, but I'm already after a bit of advice
I collected this on Saturday
So it's a 1971 Series 1 XJ6. Unfortunately it's only a 2.8 but it is manual overdrive and I bought it for its condition. It's only done 22,000 miles from new, it is all original apart from a respray and a different diff ratio and it has buckets of history, including the original bill of sale and tax disc. It's in amazing condition, zero rust, original underseal etc. The interior is brilliant too, just needs some leather feed.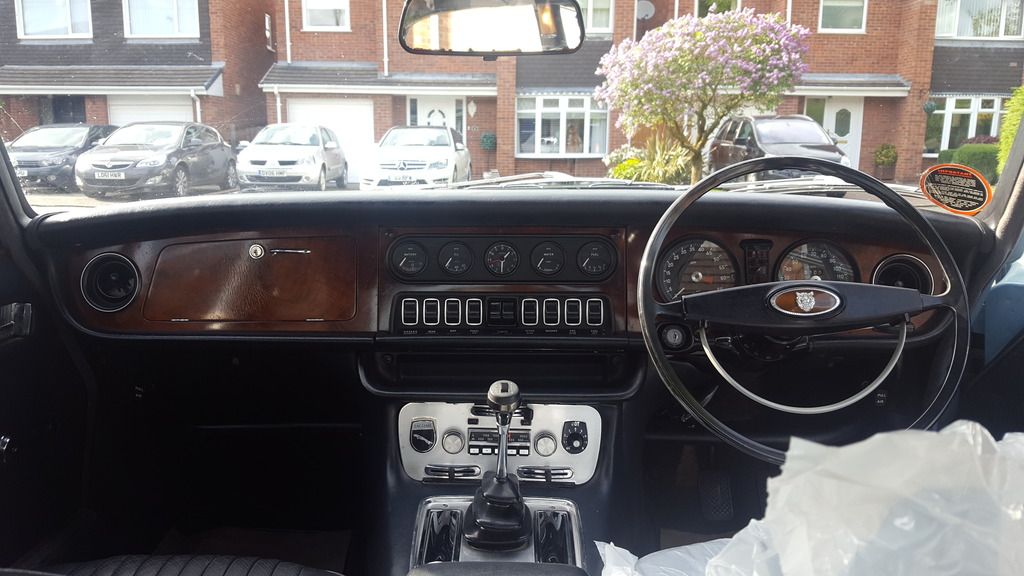 Of course, there's problems with it. The temperature sensor is faulty, the clock doesn't work and an exhaust mount is perished but the biggest issue is it's tickover. It ran nicely on the way home and averaged 30mpg while doing 75-80 the whole way (on those private roads obviously) but it's tickover was very high. I adjusted the idle and now it dies whenever the revs fall to idle Ie when you come to a junction. When you Rev it and let it go to idle, the revs fall very low then pickup and hunt a bit. I then took the dash pots off to check the mixtures and the needle guides were set extremely rich. I adjusted them to standard but the idle is still up and down and it'll die when you dip the clutch on approach to a junction. It's also quite hesitant when pulling away but once you're underway, it really likes to accelerate.
I'm not quite sure where to look. The car is also equipped with AED (auto enrichment device) which is almost like another little carb for when the engines cold. These are prone to giving problems but usually making the engine use too much fuel rather than actual running problems.
Are there any SU experts out there?