Moderators: scimjim, philhoward, erikscimitardemon, Roger Pennington, Lukeyboy46
RSSOC Member
Posts: 13596
Joined: Tue Aug 22, 2006 5:13 pm
Location: Shrewsbury, Shropshire
Has thanked: 159 times
Been thanked: 180 times
Contact:
If you have a rotary or lever bias valve, often mounted on tunnel slightly behind seat so It can be adjusted just not when strapped in. Be useful at a test day if you slacken belts, adjust, and then go out again.
Racing is life, everything before and after, is just waiting--Steve McQueen
6 time Class Champ, 2006 & 2014 SSSC Champion
RIP Batmobile, await the Rise of Dark Knight 8)
Sabre 'Light Sabre' 360hp!!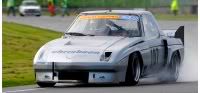 ---
CNHSS1
RSSOC Member
Posts: 10137
Joined: Sun Sep 24, 2006 5:02 am
Location: Macclesfield
Has thanked: 88 times
Been thanked: 92 times
In that case, I may do the same
Steve
Current:- SS1 Ti RG sprint car. VW Touareg 3.0 V6
Prev:- Sabre Ti, 3xSS1 Ti, SS1 16v Turbo Racer, 5XGTC, 2XSE6B, 2XSE5A, 2XV6 Coupe, Sabre 6
Project Threads
&
YouTube
"It's not the winning, it's the taking apart that counts"
---
Corky