Information is power they say - maybe it should actually be *access* to information that is real power!
It actually proved to be a bit easier to find what I was looking for than I was expecting.
Here is the old trailing arm as removed from the car. (note the flush sleeves):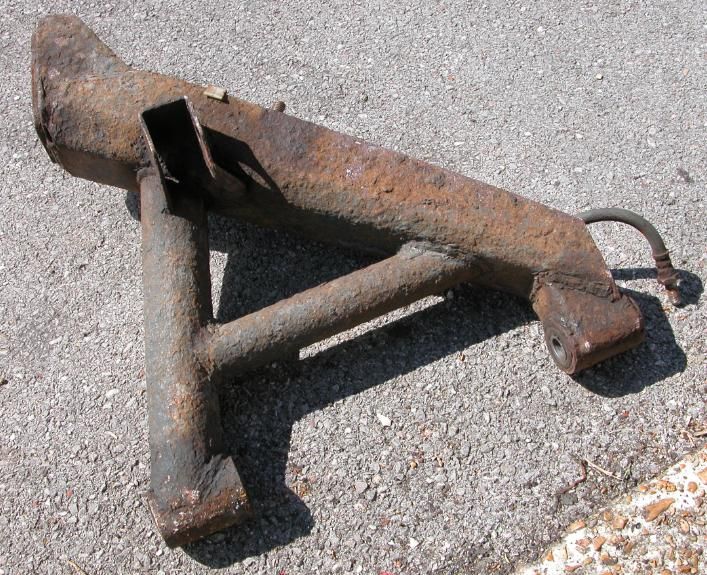 and here's the new trailing arm ready to go back on - at this stage I hadn't noticed the discrepancy, but with hindsight looking at the photo, you can clearly see the inner sleeves sticking out - cue an Ooooops! moment as I tried to refit it to the car and failed: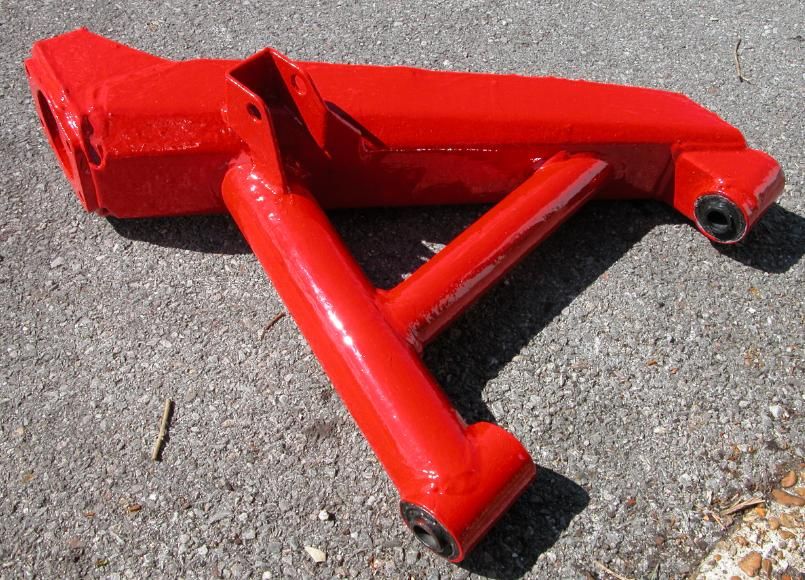 And finally, just in case anyone was looking at the old arm and thinking a lick of paint would have sorted it, here's the other side:
(funnily enough, the tubes were fine)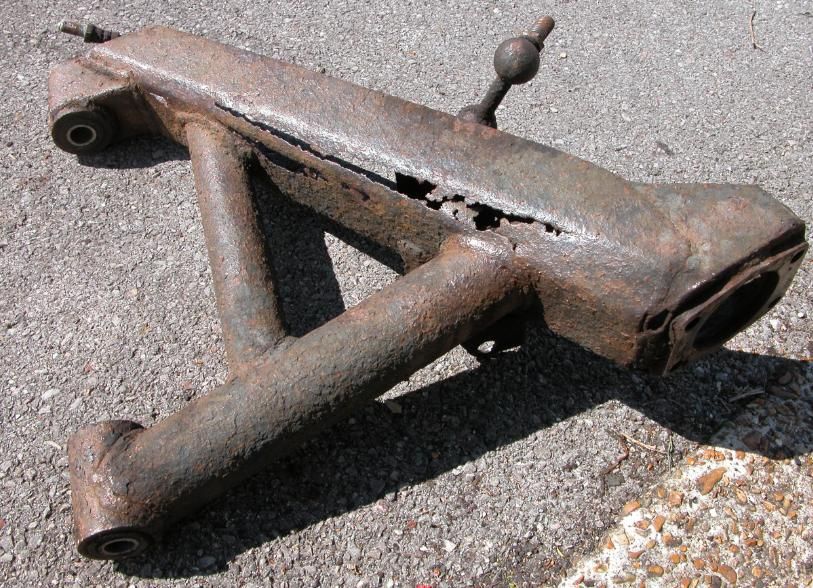 All I did was shorten the sleeves to fit the space, I didn't actually produce any measurements, so If you have the means to confirm the measurements of the two types then I think that would still be useful, Jim?