Moderators: scimjim, Lukeyboy46, erikscimitardemon, Roger Pennington, philhoward
RSSOC Member
Posts: 762
Joined: Wed Apr 07, 2010 2:23 am
Location: Sussex
Has thanked: 12 times
Been thanked: 28 times
I'm a firm believer that Rebel's look best on the original steel wheels, although some widening is necessary!
I've gone as wide as is actually practical on both fronts and rears - its possible to go further but it will start to limit suspension travel and have a negative impact on handling in my opinion. Front and rears are now different offsets and a standard rebel wheel becomes effectively a "space saver" spare in the boot.
Along with the essential addition of a front anti-roll bar the wheel change has probably been one of the biggest improvements to my Rebels handling that i've done. I did contemplate going to 13" rims as you can get wider tyres a lot easier but I wanted to prove that I could Disc Brake the car with big calipers whilst retaining the original 12" wheels - as a result of the Disc Brake upgrade the front track has increased by two inches, with standard brakes you could make the front wheels an inch wider outboard. 12" Tyres are not a huge problem really, I'm running Japanese made Falkens which cost less than £50 a corner including fitting.
Traction is improved a huge amount - I can no longer get wheel spin pulling away from the lights on dry tarmac, braking is far more predictable whereas before I often slid out onto yellow boxes/pedestrian crossings when coming to a sudden stop on a damp road!.
It also handles towing the speedboat a lot better now but is still a bit gutless towing on motorways
Deep Dish & Speedboat: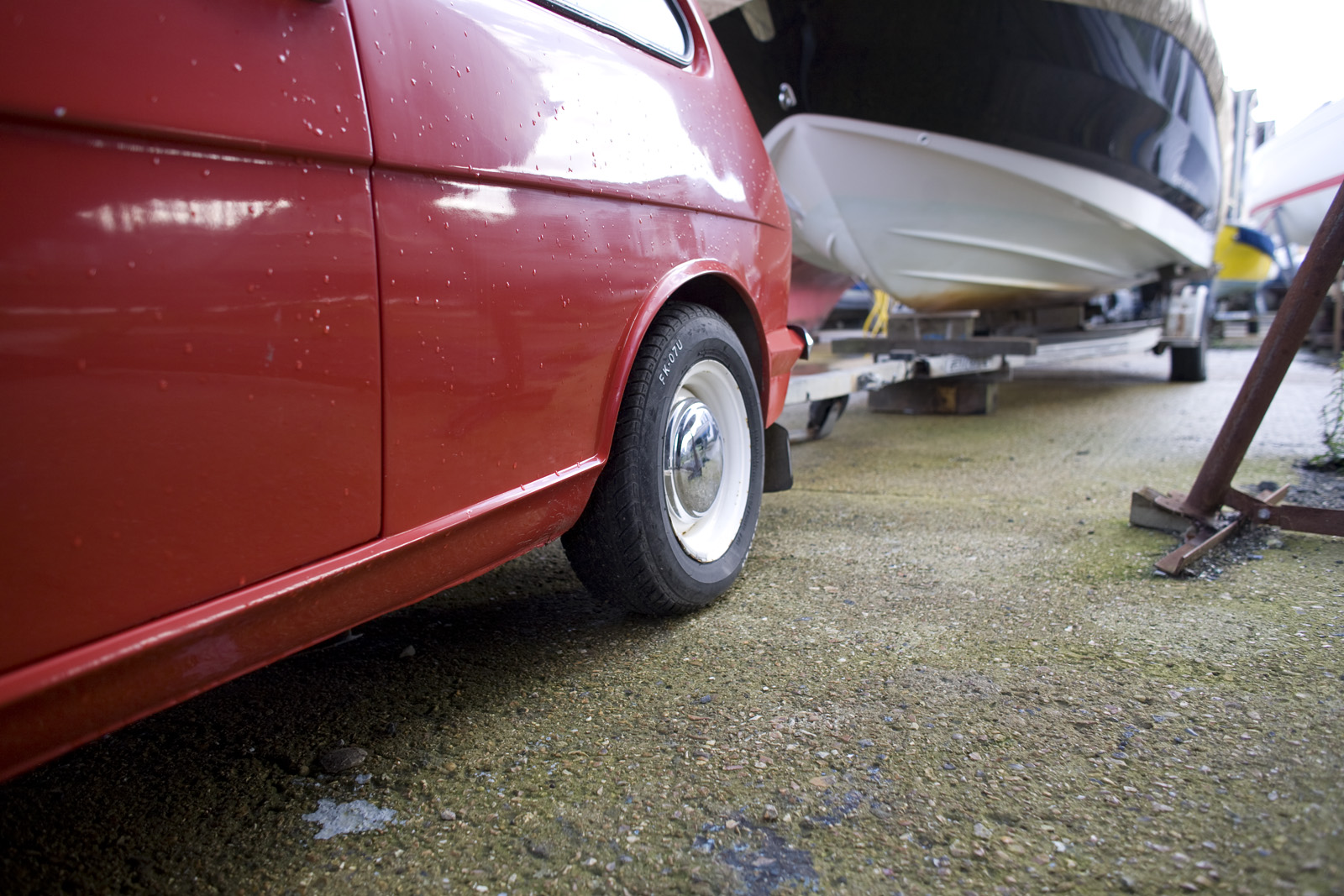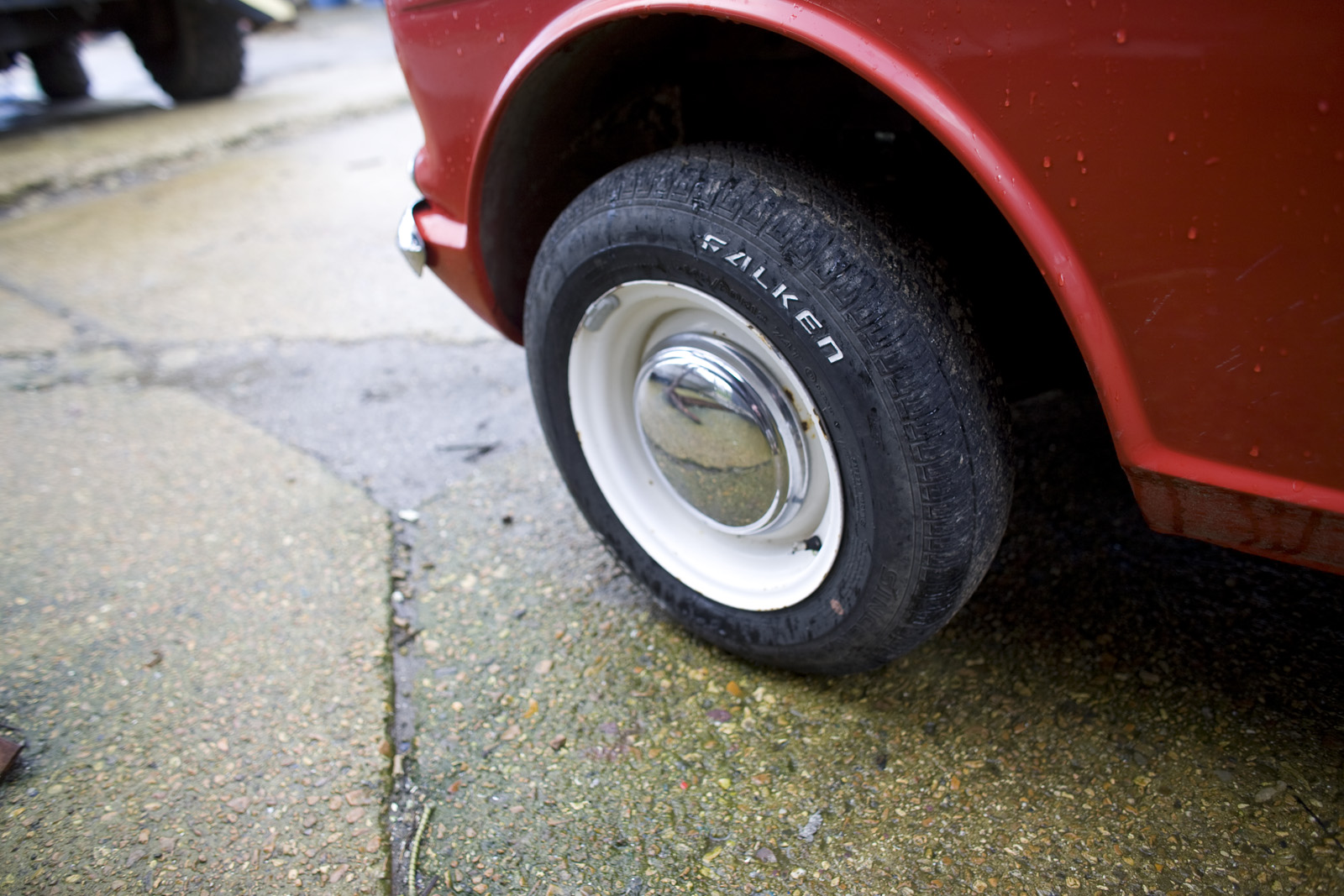 Standard Rebel wheel on left, new rear wheel on right: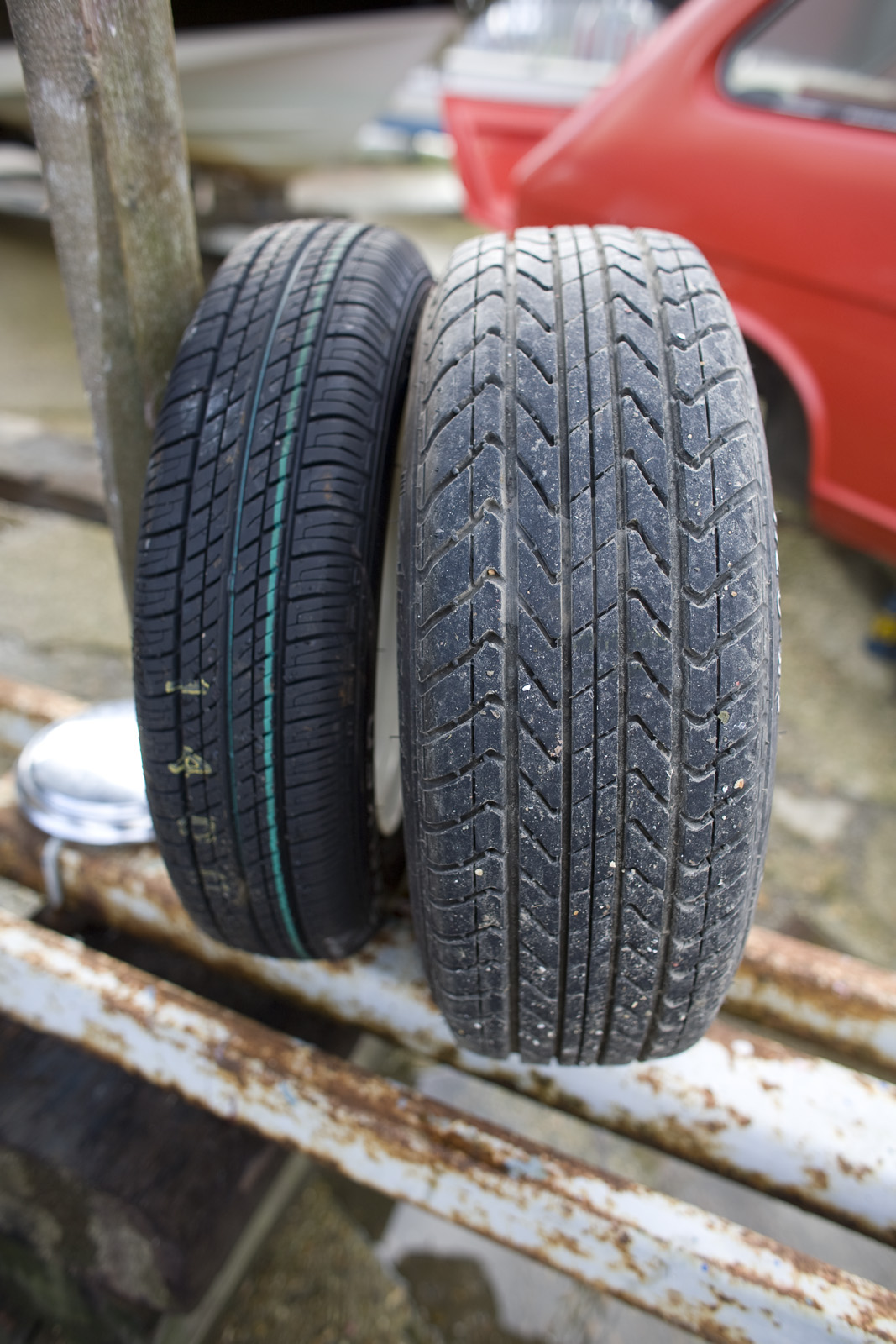 Standard Rebel wheel: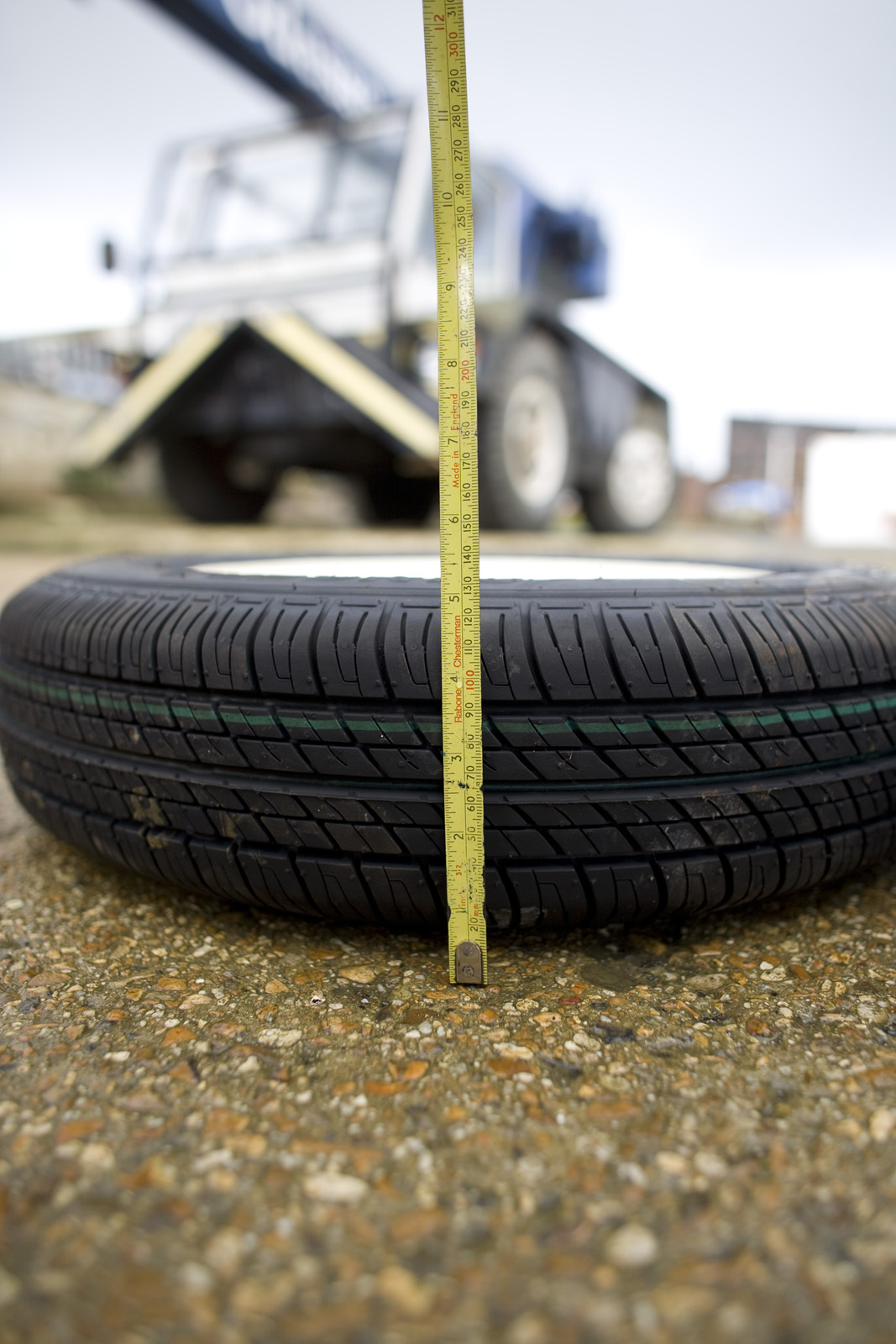 New Rear wheel: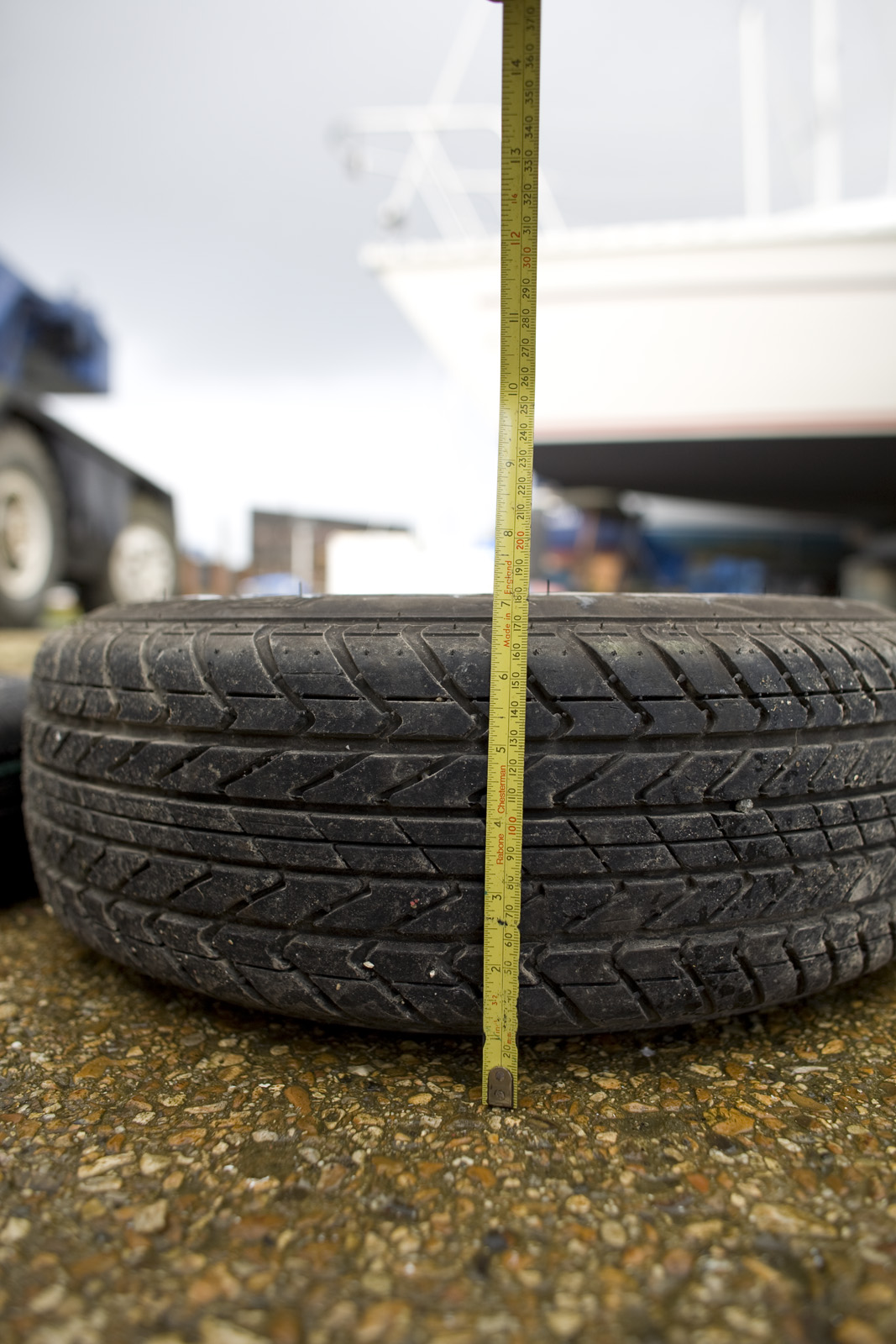 New Front wheel: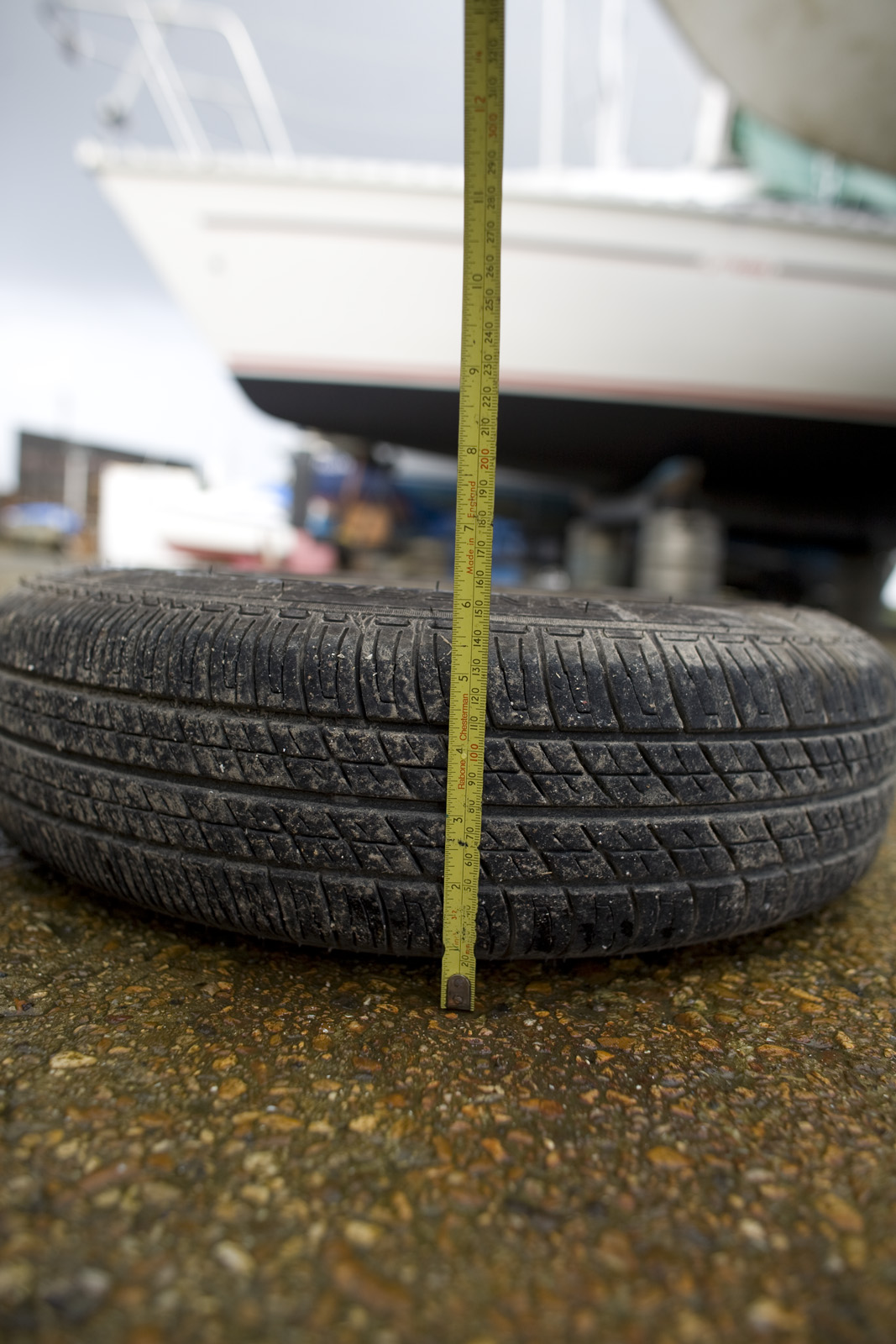 Disc conversion: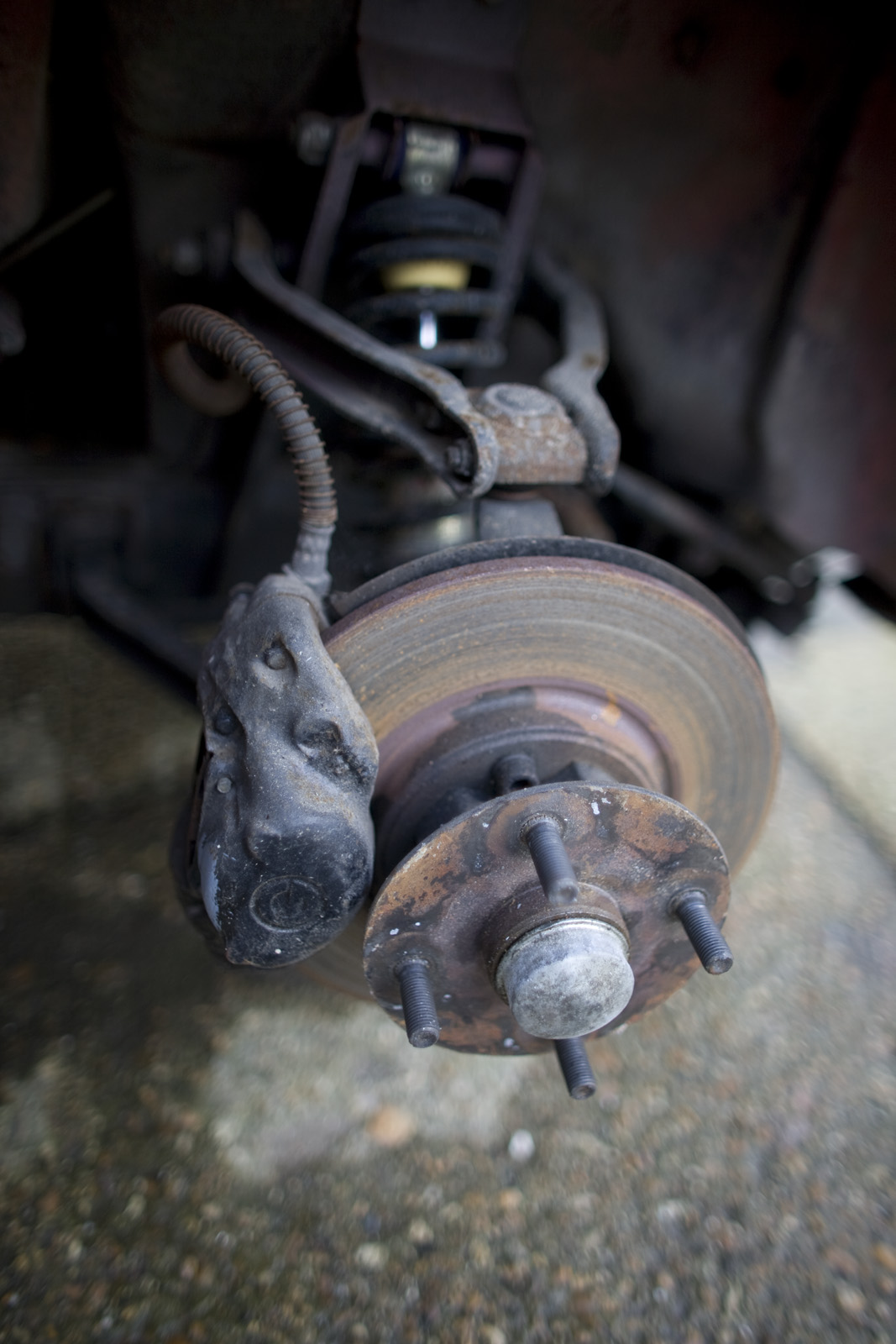 Anti-Roll Bar with Kevlar lined Rosejoint linkage: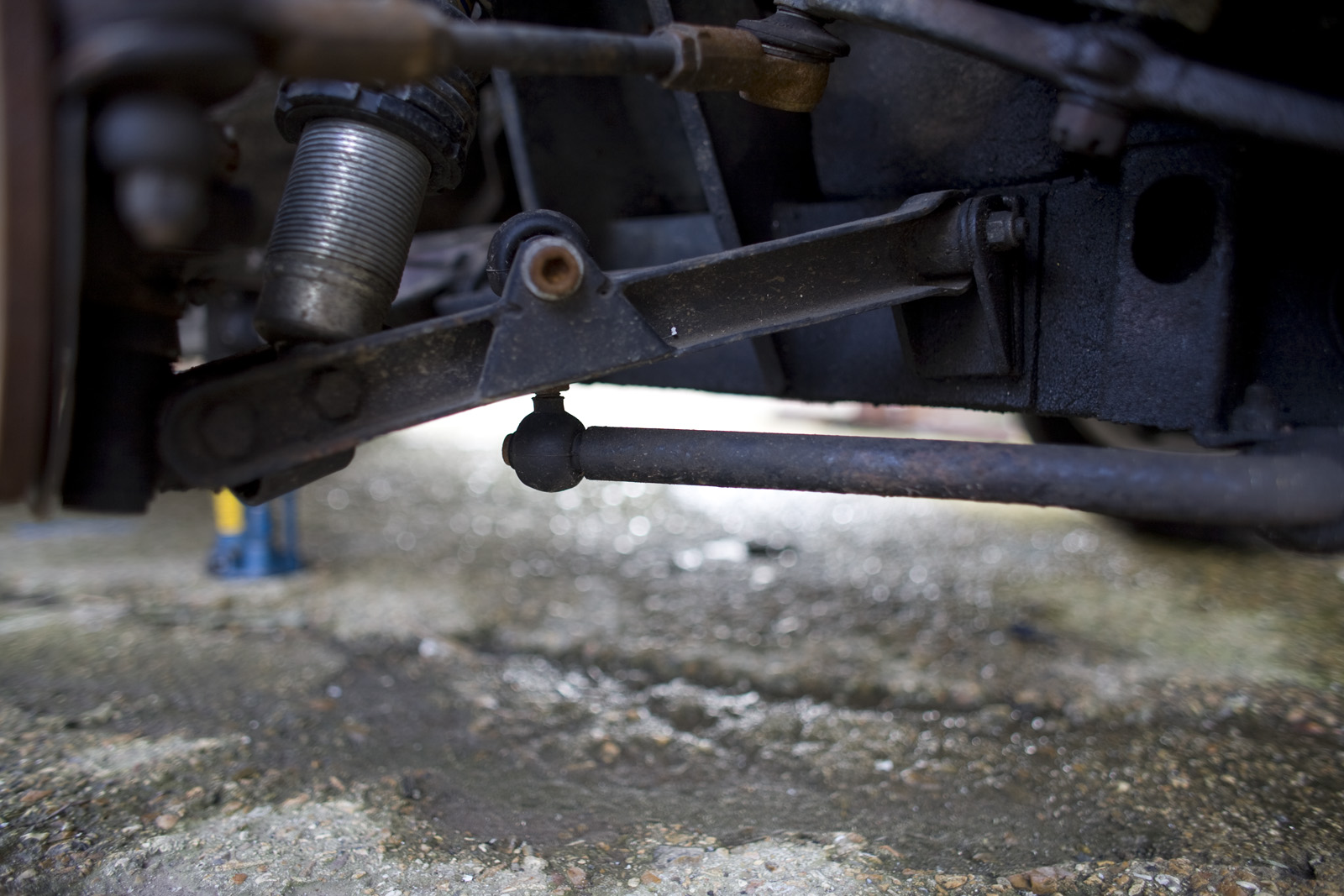 Look forward to seeing your project progress!
Dave
PS we need a straight 6 update to make us feel better about the mediocre progress we've achieved on joe's one this year!
---
Joe.