Here's another GTC I've managed to obtain
I picked it up today and brought it home on trailer. The clutch slave and master appear to be shot as does the brake master cylinder. The interior is very tatty, but I have acquired a very nice set of black seats to replace them with. On the plus side it comes with a very comprehensive history, many new parts fitted, Weber DGMS carb, stainless exhausts and fuel tank and Five Middlebridge wheels with the proper centre caps. The engine starts and runs beautifully, just needs the tappets setting, and no smoke whatsoever
The plan is to smarten it up a bit, get it MOT'd and then pass it onto a new owner who can continue to improve it. I was going to use it as my V6 test mule (ie. try a KV6 in it for size), but I think the engine that's in is a cracker so it'd be a shame to mess with it. I think I'll keep my eye out for a 6B to mess with instead.
I'll post some more photos tomorrow.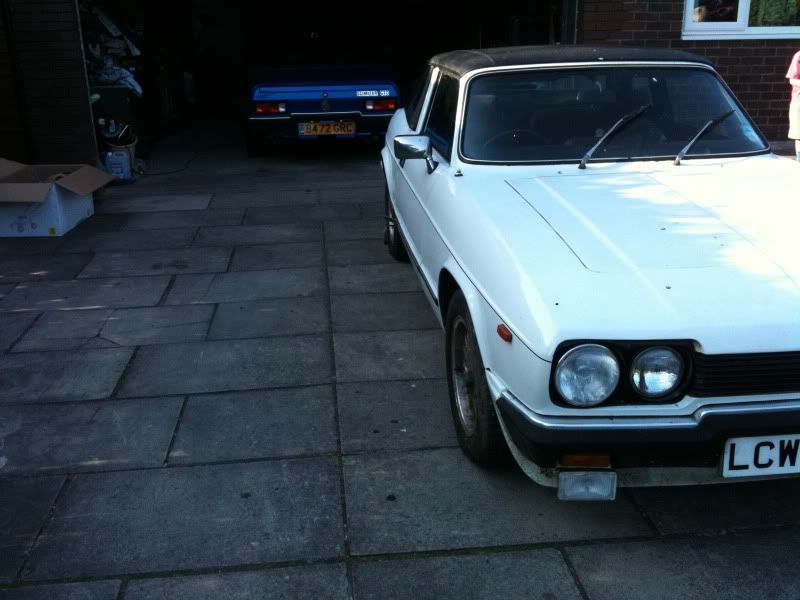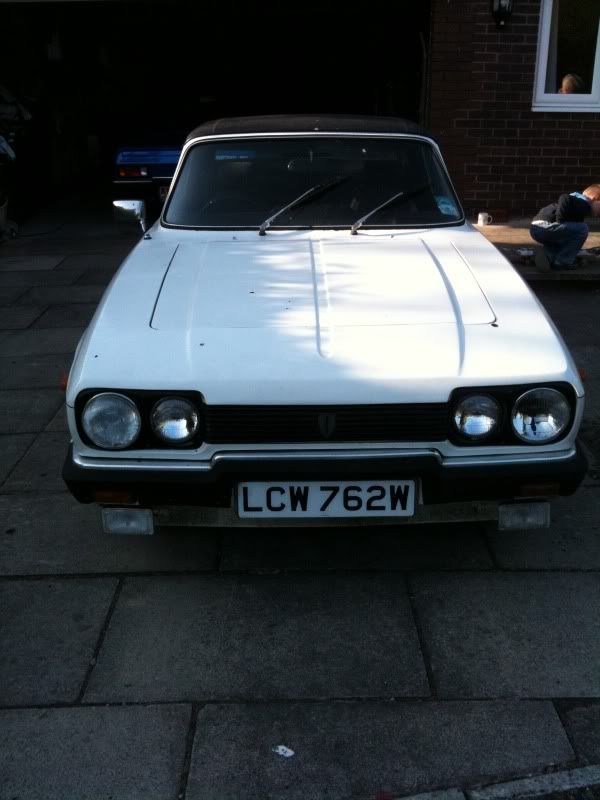 In the mean time if anyone fancies buying this GTC when it's done, please drop me a PM. I will be more than happy to take a 6B or Sabre Ti in PX.