Hi everyone,
Well thought it was about time I put together my project thread for my take on the Zetec SS1.
I bought the car as a full rebuild way back in 2004 and after coming out of the Armed Forces and getting back my rebuilt chassis, started putting it back together in September of last year.
My engine is the Zetec 1.8 130PS from the Escort XR3i and is going in pretty much the way it came out of the donor car. Did a partial rebuild on it including new sump gasket, new mondeo oil pump to move the position of the filter housing, new cam gasket and new timing belt. Also got a nice shiny top cam cover and cover for the spark plug ports.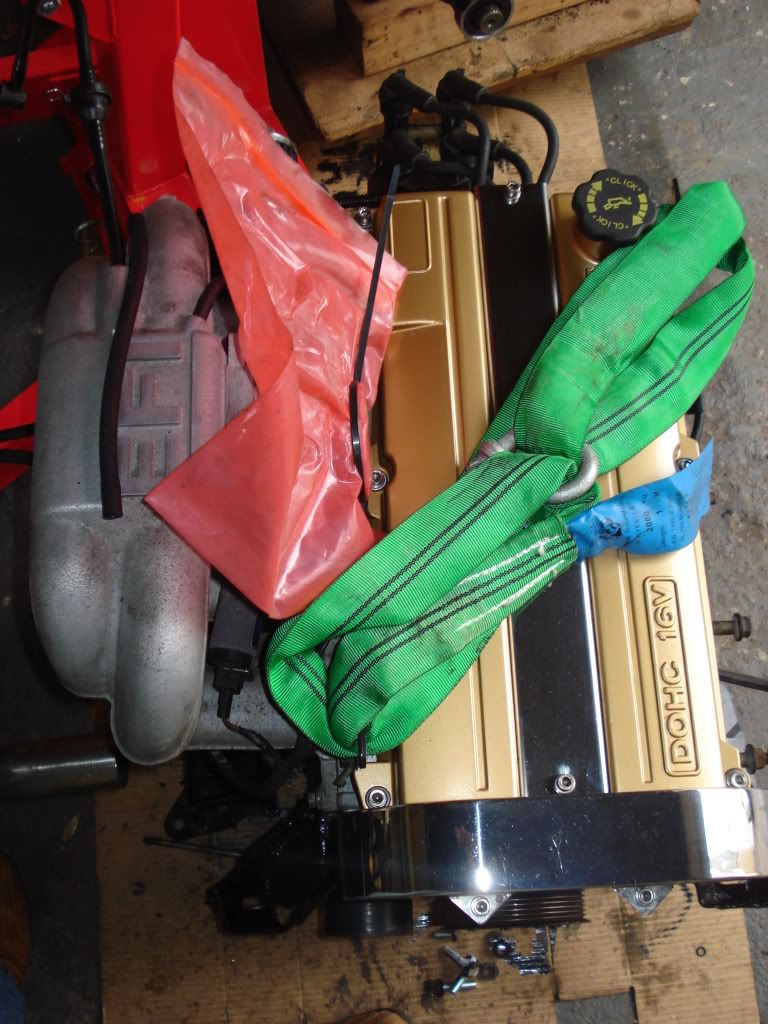 Painted it gold to suit my SS1 (Brecon Gold).
I have decided to work around the EFI up and over inlet manifold so I can retain the wiring loom and non-PATS ECU that was fitted to the XR3i.
I am now at the rolling chassis point with my car which has Uprated RR 250lbs front springs with 200lbs springs fitted at the rear. I have decided to go with full spax adjustables front and back also. Also had my front top wishbones strengthened in the SS1 traditional manner.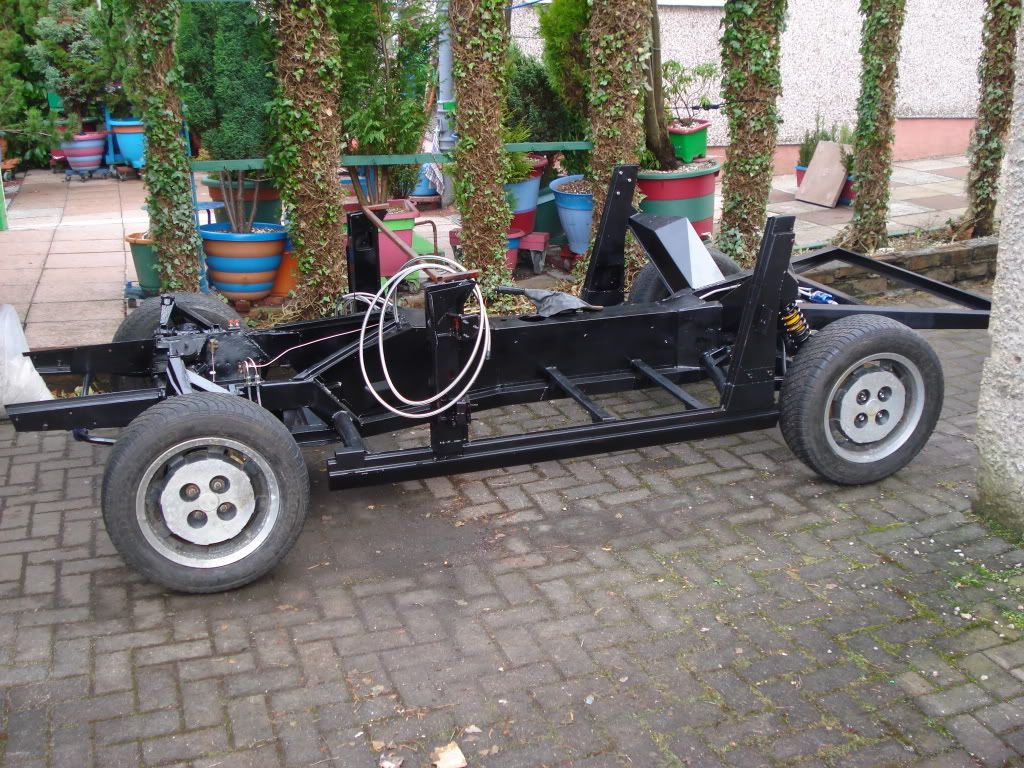 For brakes, went for the GW uprated front vented discs, uprated calipers and green stuff pads.
Other new parts include QRG Stainless steel 1800Ti fuel tank and new 1800Ti Radiator (bought a few years back due to originally wanting to convert my 1600 to an 1800Ti). Every bush has also been replaced with new.
Due to the fuel lines and brake lines being pretty wrecked when they were removed, I have run completely new copper nickel brake pipes and decided to go with full stainless steel braided lines for the fuel. 8mm on the feed and 6mm on the return.
Chassis paint wise, my dad about a year ago did it with rust preventative boat paint (not sure of the exact brand but was red in colour) and then I top coated with POR 15 chassis black. Not a show winning finish and will receive further touch ups in places but will hopefully last well.
Have 15" 5 spoke alloys to go on in black when I am at that point of the build.
Here are a couple of pics of the chassis at this point. Note that I have decided to go with a relocation of the fuel filter placing it before the pump so it can also provide that with protection.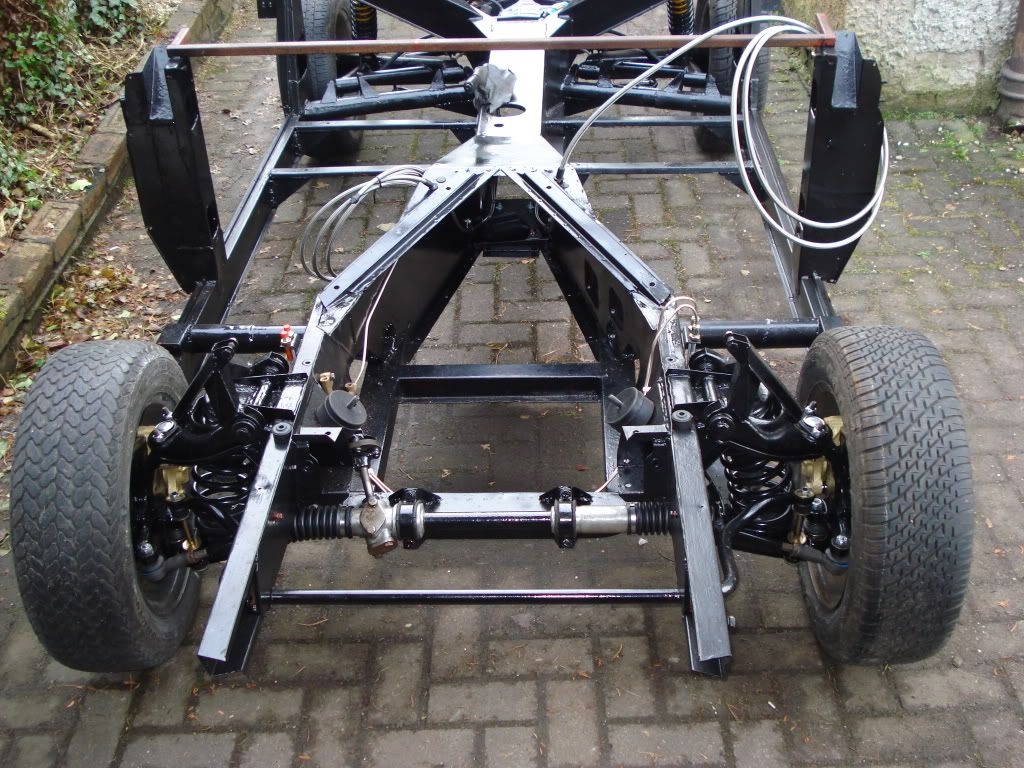 Here is a pic of the 4 branch ceramic coated manifold I intend to use in my build. Its inclusion has caused a couple of problems involving moving my starter motor to the drivers side of the engine with a bellhousing to suit this application and will involve the manufacture of a custom downpipe.
Also a couple of pics of my modifications in order to make it fit. Due to using my up and over manifold, I have had my engine mount modded to seat the alternator lower down to give it room to fit.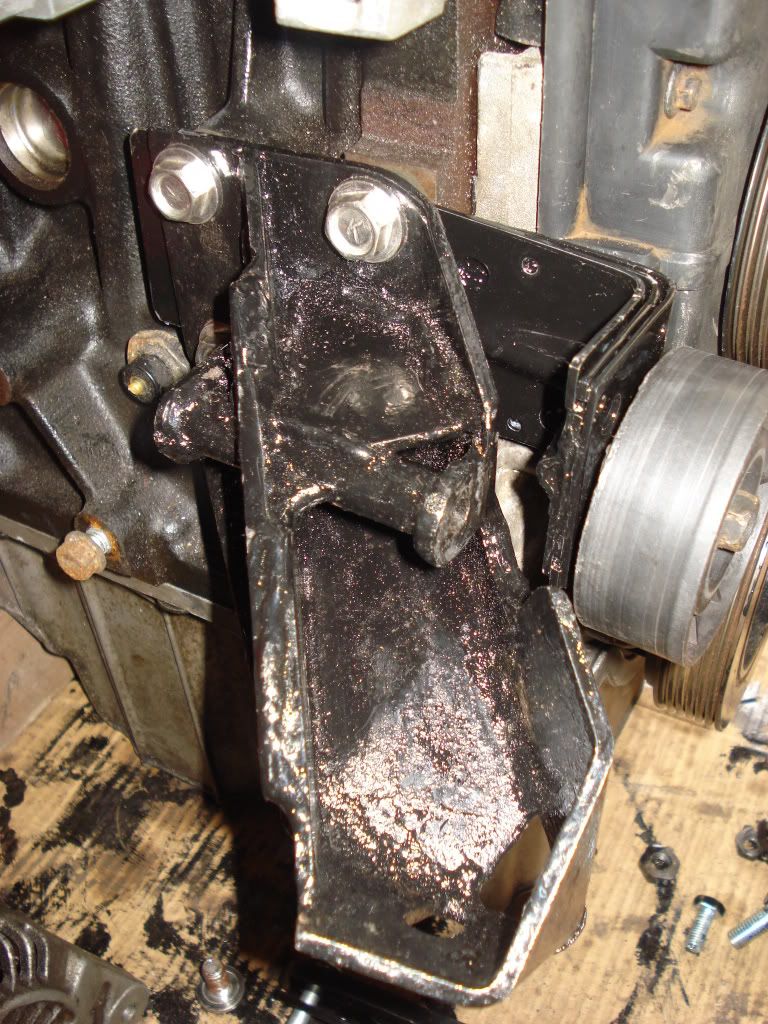 As you can also see, I have had to incorporate a new bracket and drive belt idler wheel as an afterthought due to the belt trying to move through the engine mount bracket in the standard alternator, crankshaft and waterpump triangular setup (Was my original intention but had to mod it to get it to work).
The only part of my sump that I needed to modify was the removal of the rear original lower engine to transmission mounting lugs to enable the sump to clear the rear crossmember. I know that pauluspaulo has modded his sump to remove the front section of the sump but mine as you can see in the photo seems to fit without cutting and shutting the front end.
Well I am hoping that I will get the engine attached to the gearbox by the end of the week and both fitted to the chassis before I start my new job on Monday. Will depend on the arrival of some bolts from ebay and weather permitting.
Regards
Adam