Moderators: scimjim, Lukeyboy46, erikscimitardemon, Roger Pennington, philhoward
RSSOC Member
Posts: 765
Joined: Wed Apr 07, 2010 2:23 am
Location: Sussex
Has thanked: 13 times
Been thanked: 30 times
I'm often asked by friends, family and co-workers how the GTE is getting on... often with the implied question what's taking so long?
Time and motivation have been a bit short and the more I work on the car the longer the jobs list seems to get. There's a certain logic to tackling some jobs while the car is off the road as they will only be a pain to sort in the future.
When I bought the car in 2010 There was no dashboard wiring loom / fusebox at all (probably because the old one had be destroyed by fire) to solve the problem back then Dave and I made a new one from scratch. Which was fully functional, but over time proved to have some drawbacks all the cable lengths were a little bit short which meant that it was very hard to get the dash fascia on and off. Add to that some of the Lucas wiring colours were unavailable when we made it so some wires are the wrong colour. Also there were lots of bullet connections instead of multiplugs which could be difficult to disconnect.
Here's a picture of our homebrew loom: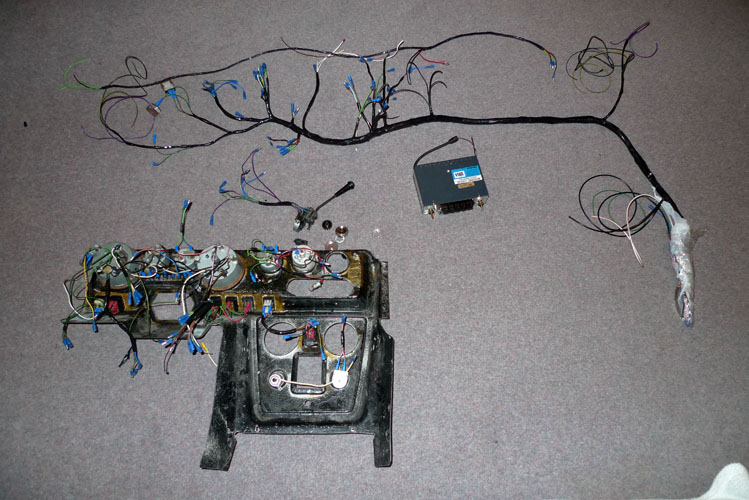 The under car wiring loom was also never replaced and was prone to causing problems. For the last 6 months that the car was on the road the interior light had not worked! The main source of the problems being this pair of connectors. which after 45 years abuse under the car were now quite crispy!
Why the interior light didn't work: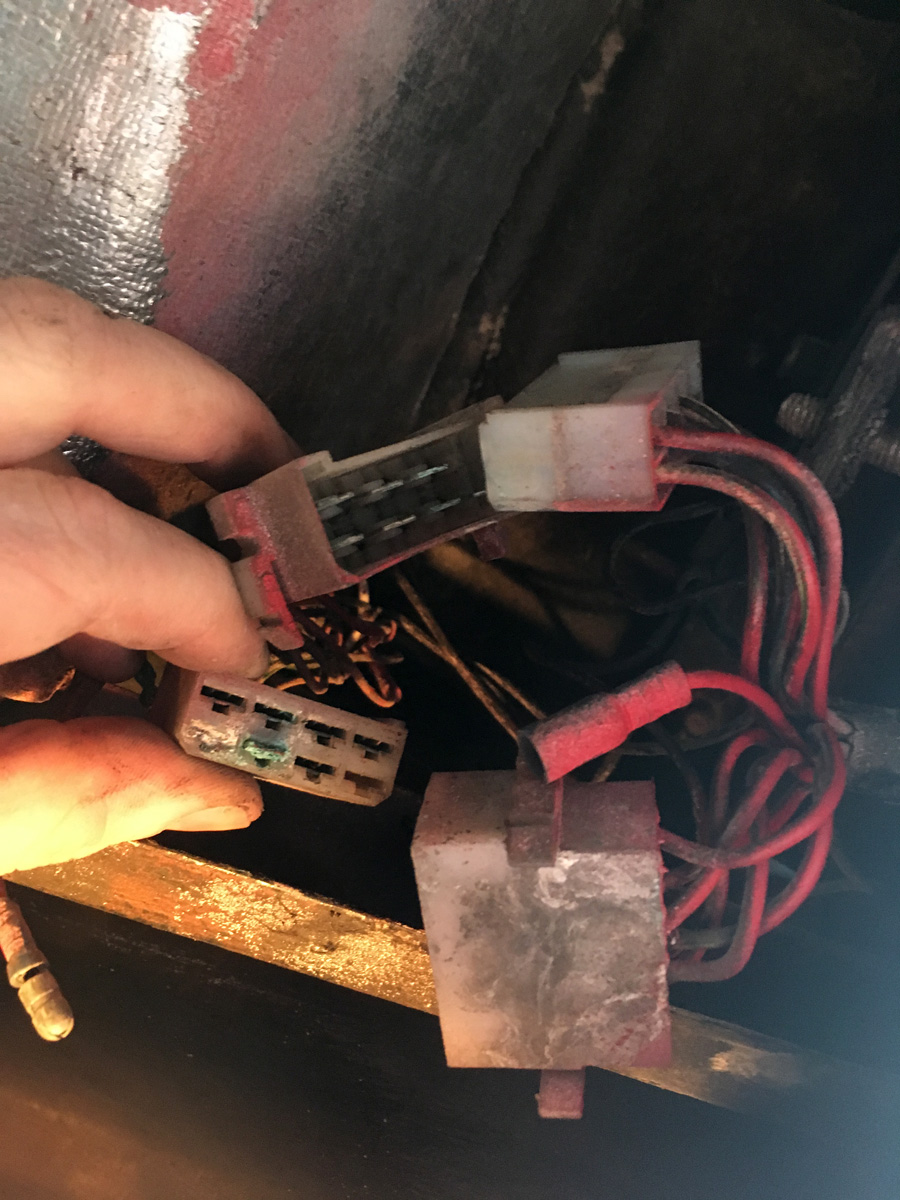 The painter had also helpfully* sprayed all the wires red.
For all of January I delayed making a decision about wiring but was eventually persuaded by Dave to go down the lockup garage and evaluate all of the factory wiring looms I had left over from breaker cars. These had sat festering in a box for years and I was a bit unsure what I had.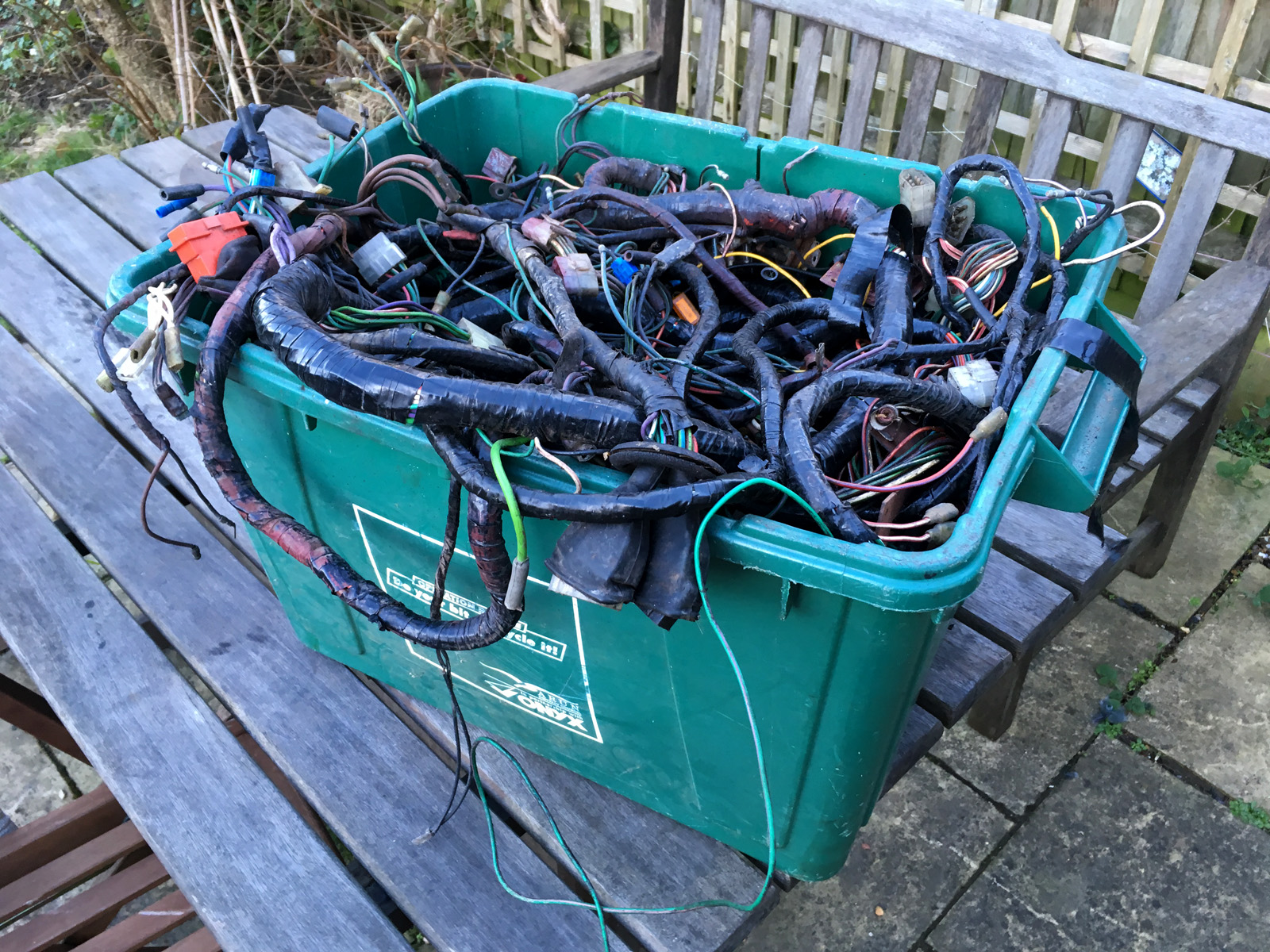 Turns out there were roughly 3 cars worth and the best of the bunch was from a 1975 car. I cleaned the grime off the outside and laid it out roughly as it would be in the car.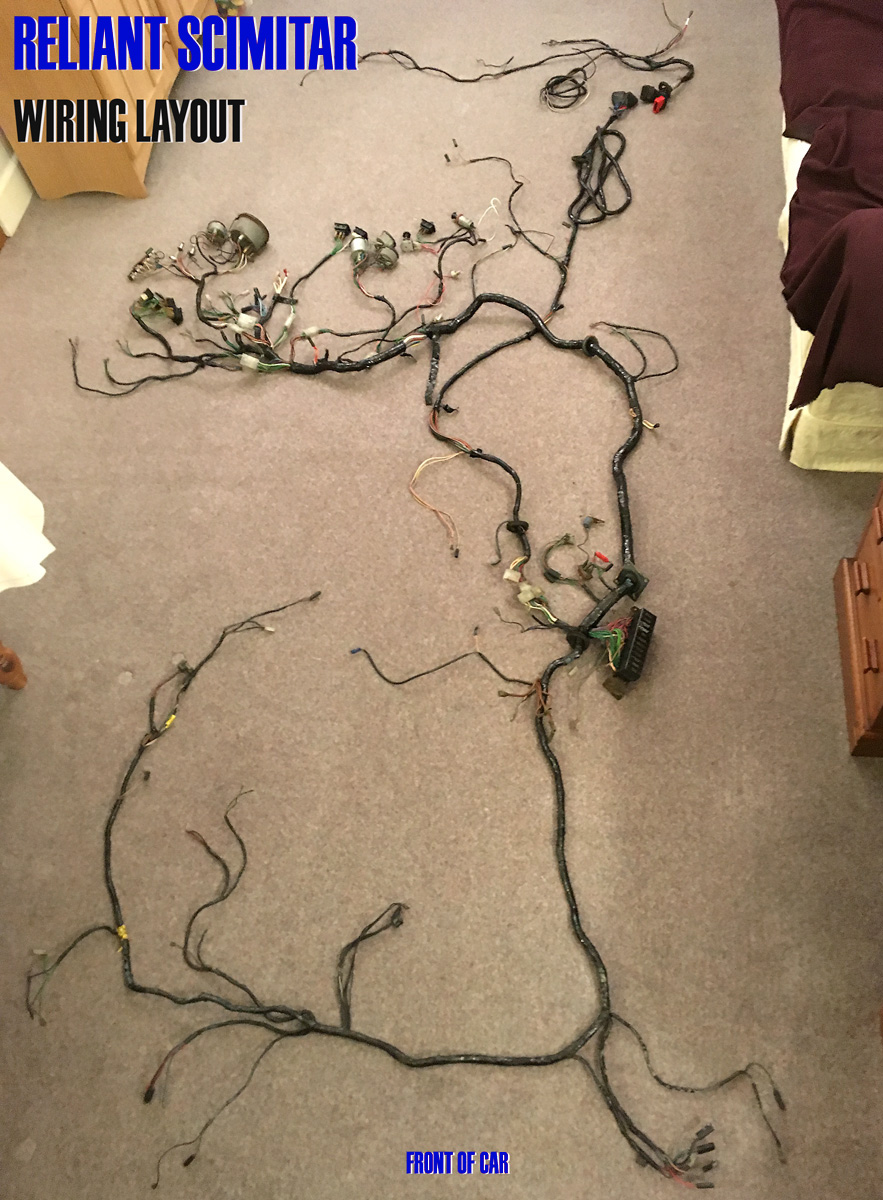 Here's a few more close ups: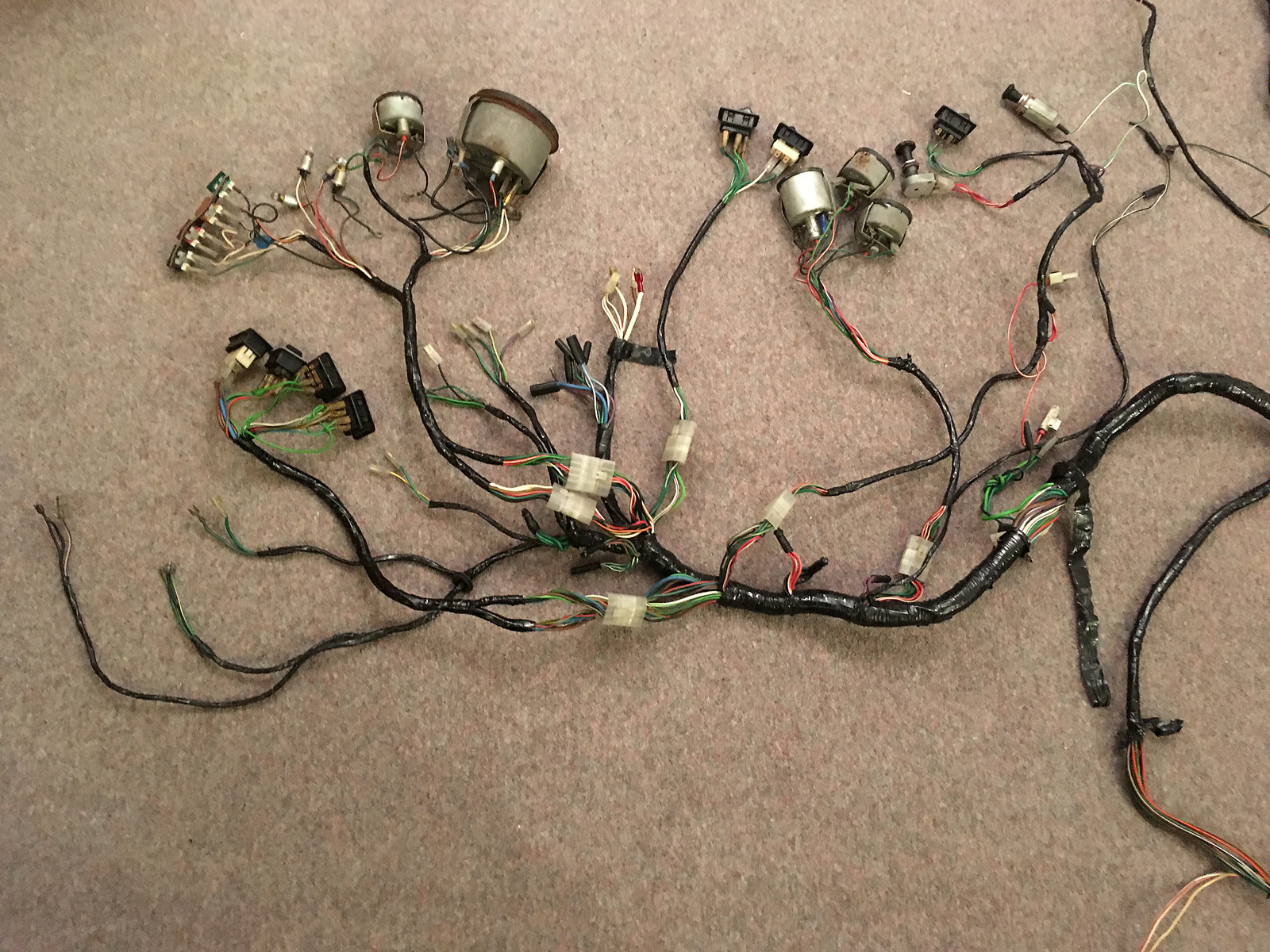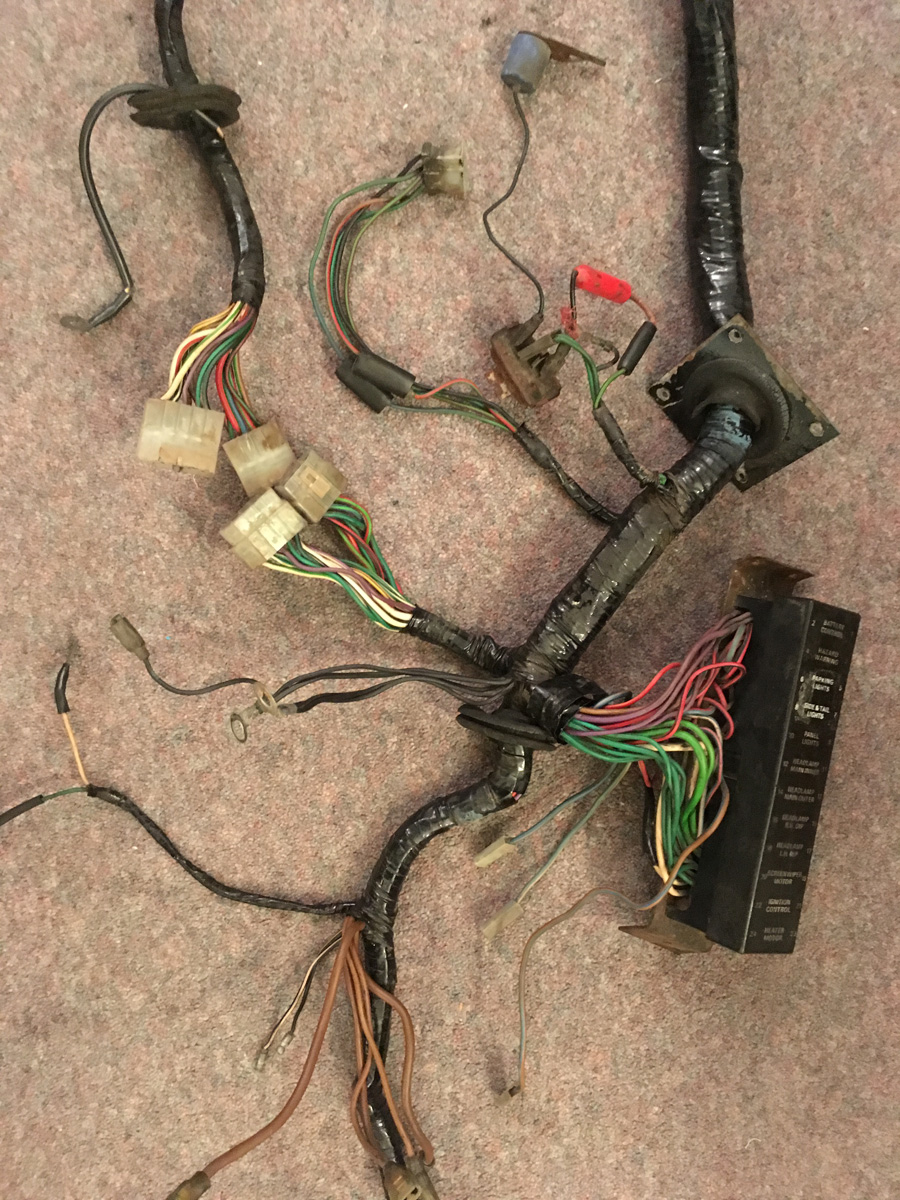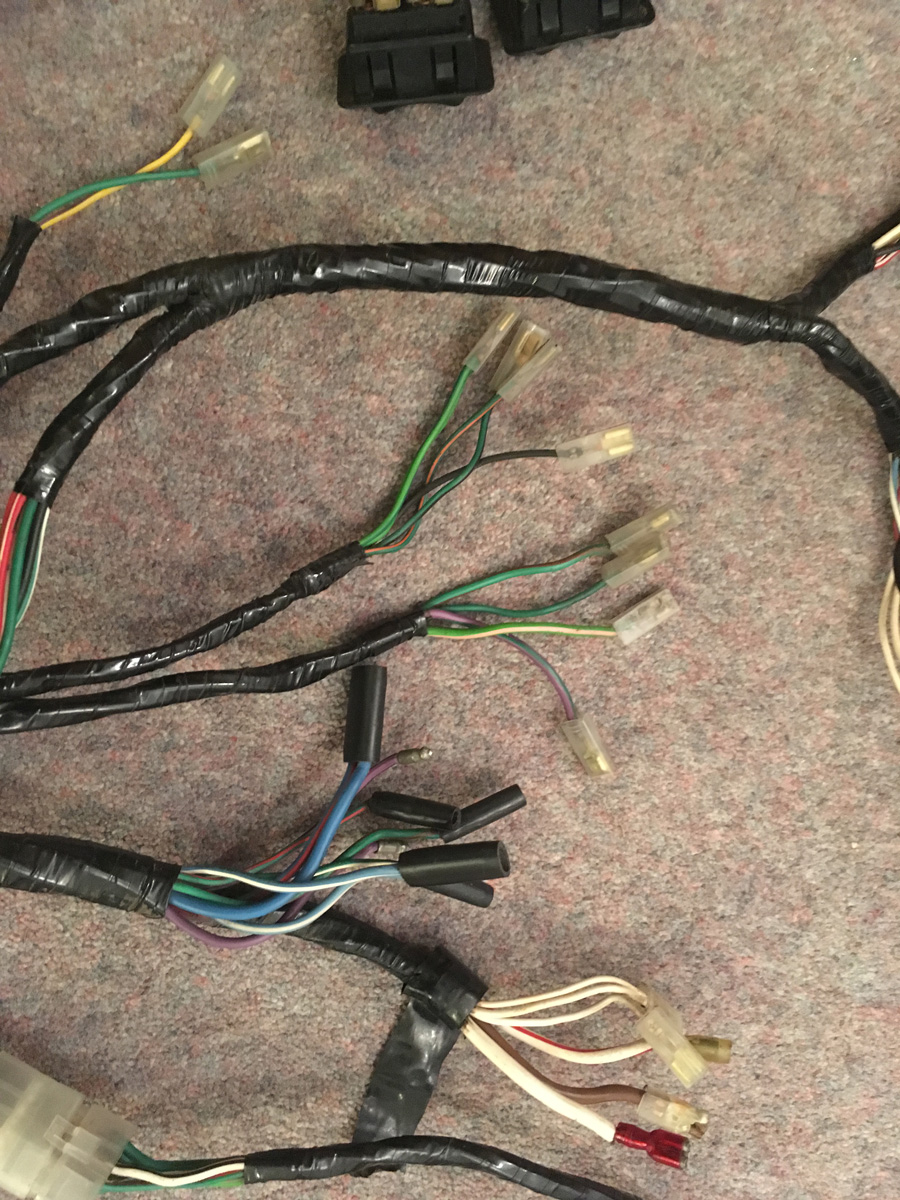 The plan is to strip the loom tape off inspect it for any issues, repair any corroded terminals or connectors and add in a few additional wires for some extra's...
The dashboard then came off...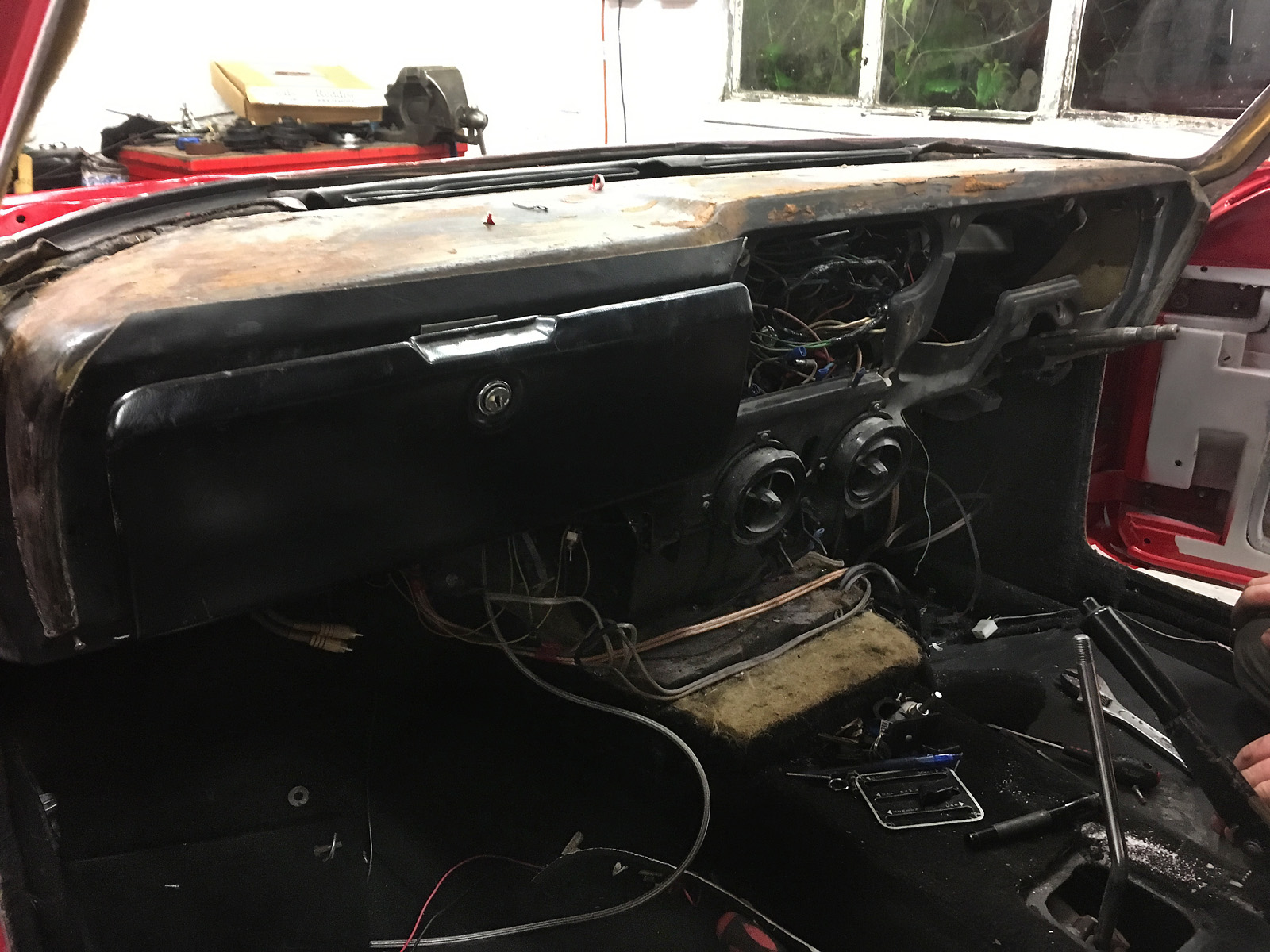 Followed by the sub dash.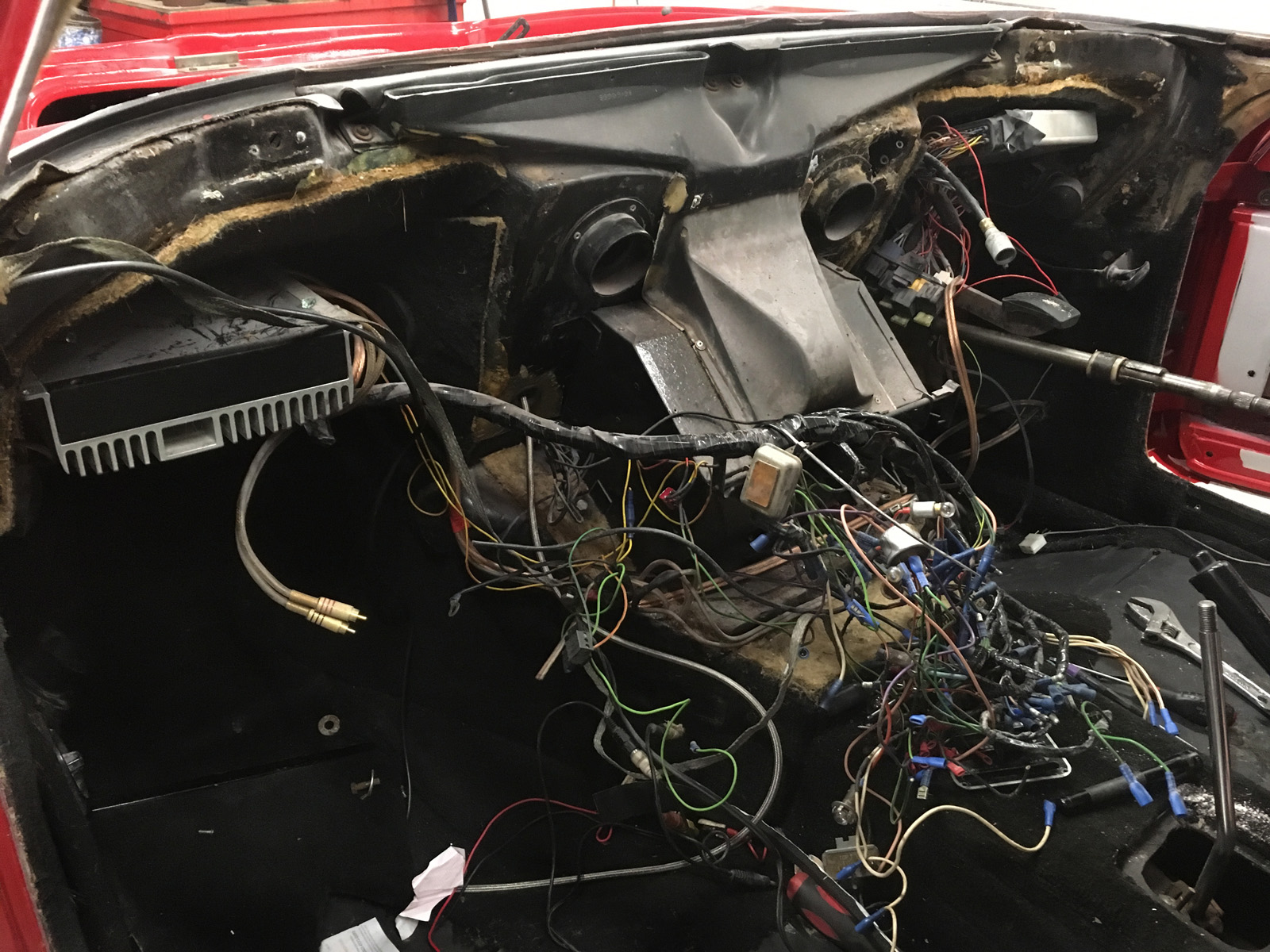 lets have another look at the old loom.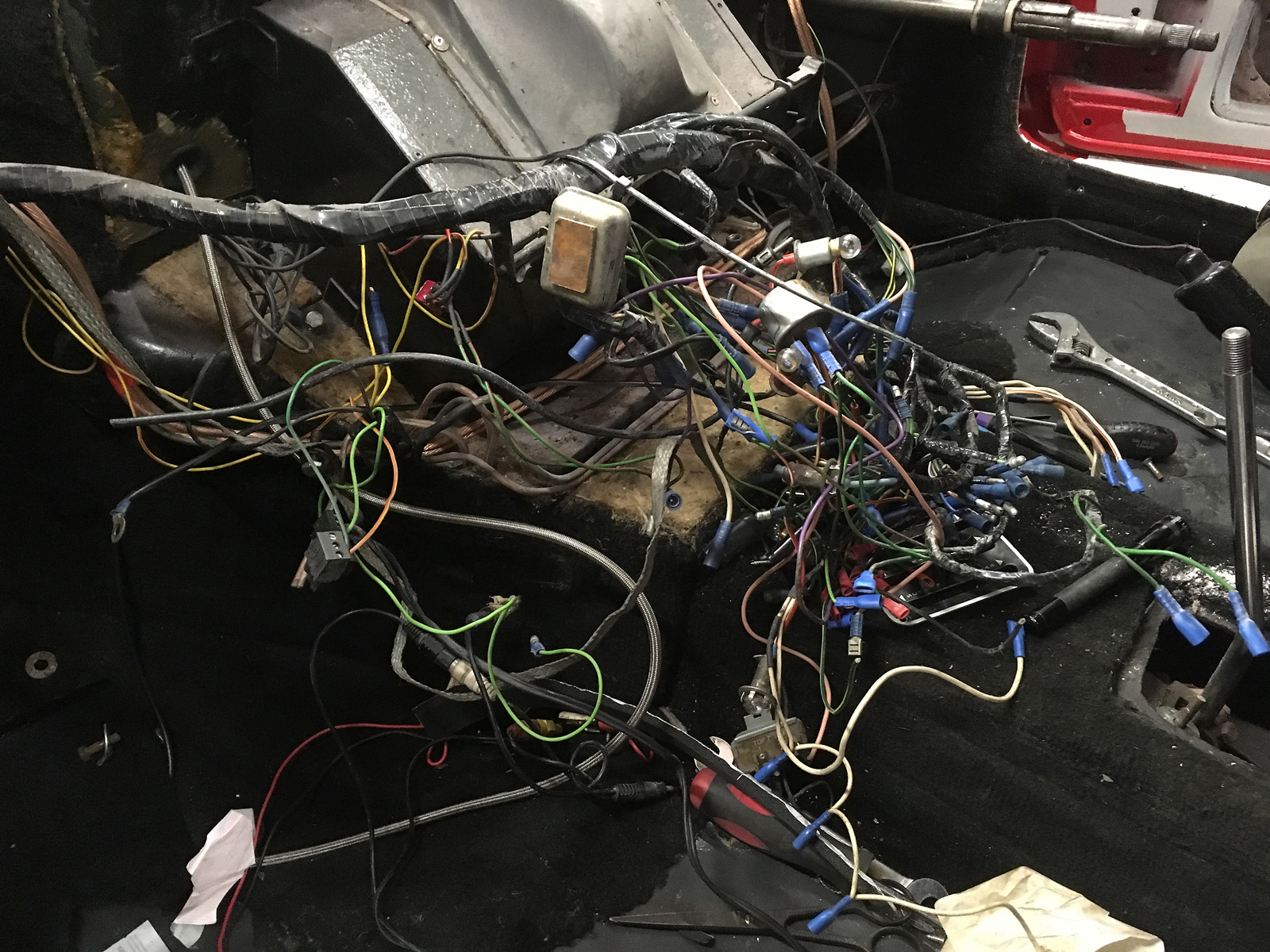 As the dismantling process had gone this far the heater box was removed too,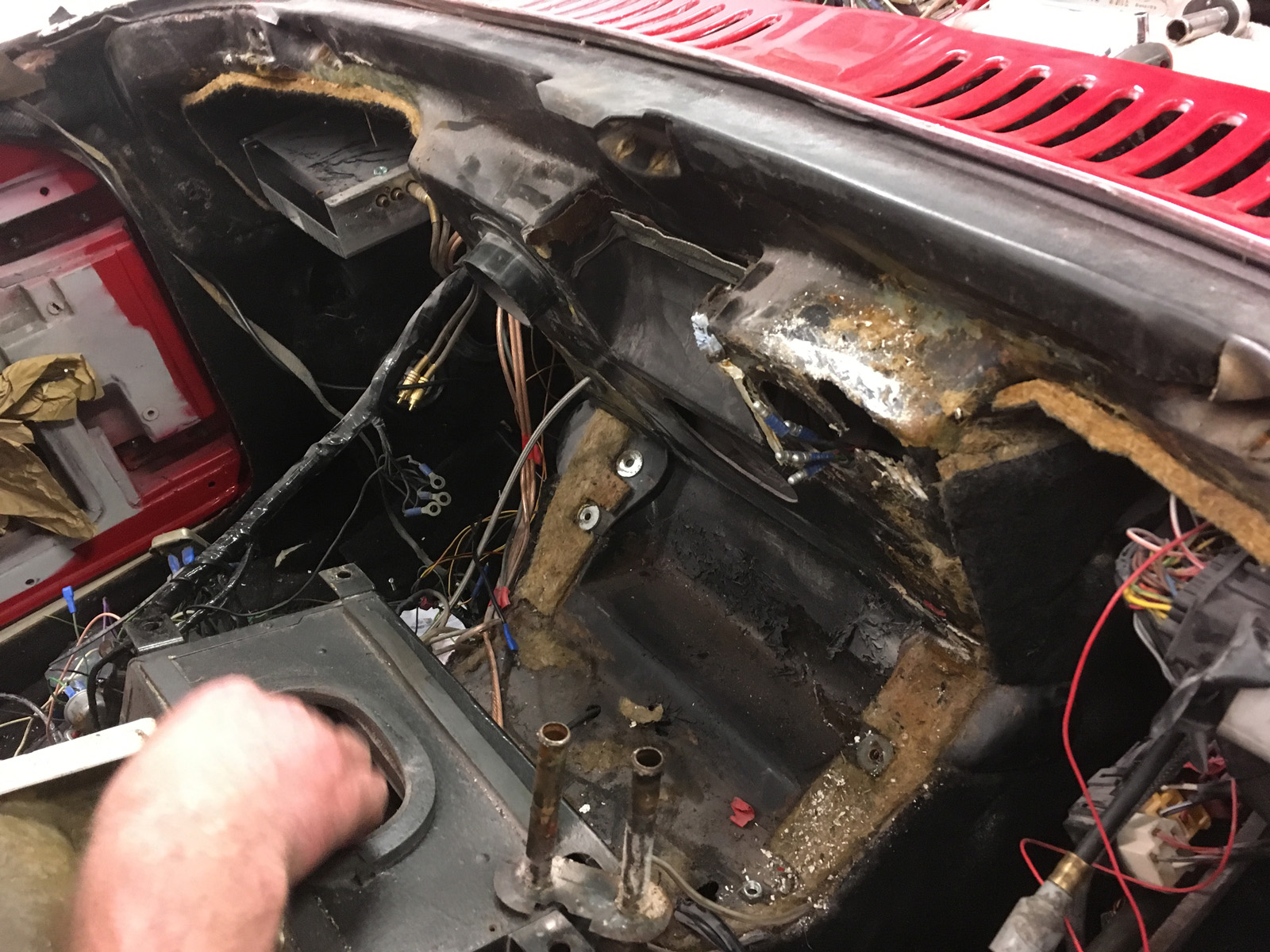 Revealing yet more fibreglass repairs....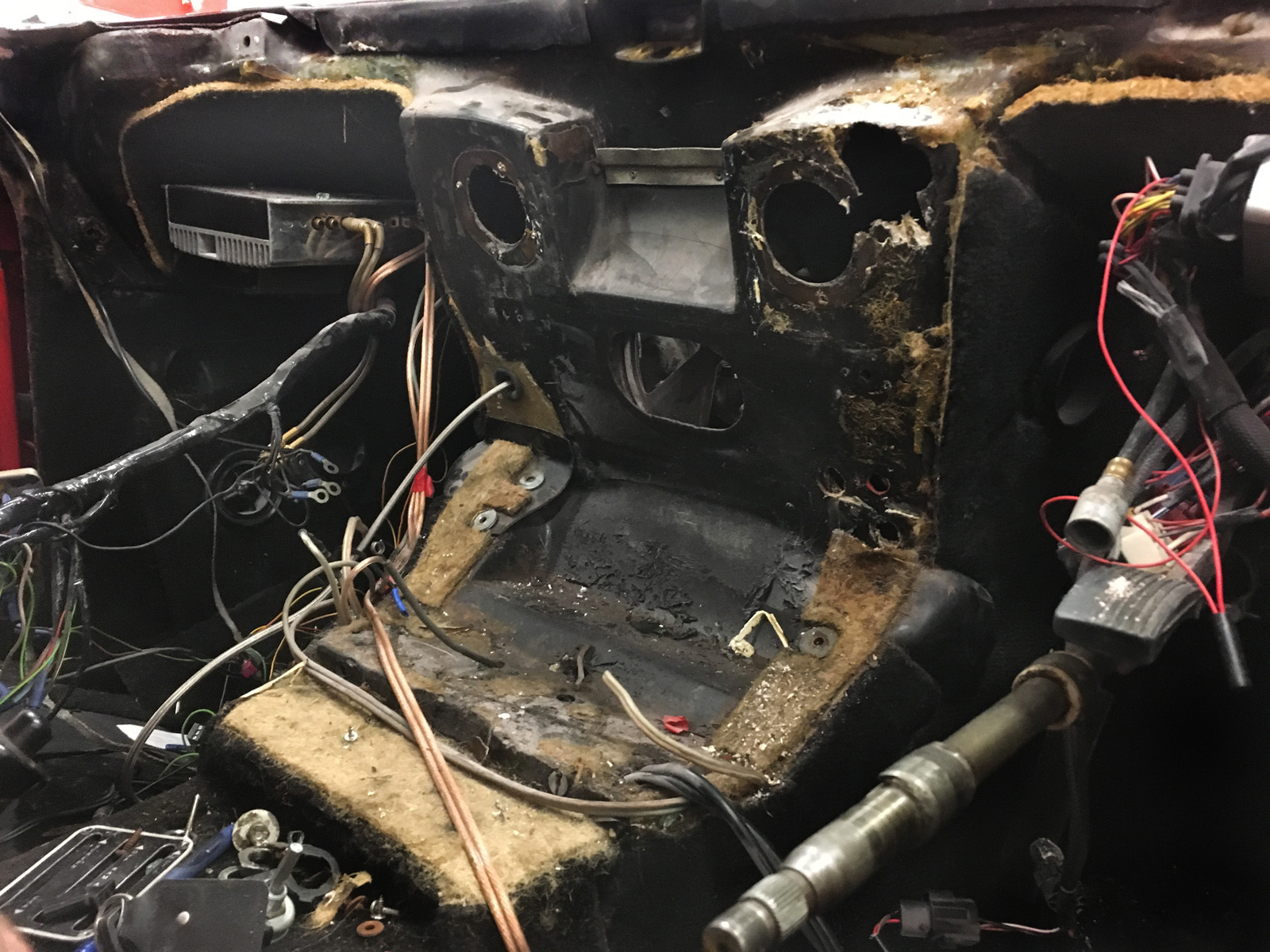 To be continued...
Last edited by
Joe.
on Sun Mar 18, 2018 2:57 pm, edited 1 time in total.
---
Joe.