Seems like ages since I updated this thread,
After putting up a post about looking for the fiberglass sections my car was missing I was fortunate to be put in contact with John Valler (Cheers Geoff) who had a body shell that was fairly local and that he was looking to dispose of. Fortunately John was able to deliver the body and being a bit pushed for space I needed to break the shell fairly quickly. With the help of some friends we were able to strip the body of parts in an afternoon and section up what couldnt be reused, I'm now very familiar with the fiberglass itch!
I've attached a few photos of the breaking, so anyone who doesnt like to see a scimitar cut up should probably look away now.
I was fortunate to also get a few other parts that I'm going to find useful Particulalry the heat sheilds and the doors which may turn out to be better than my current ones,
First Cut,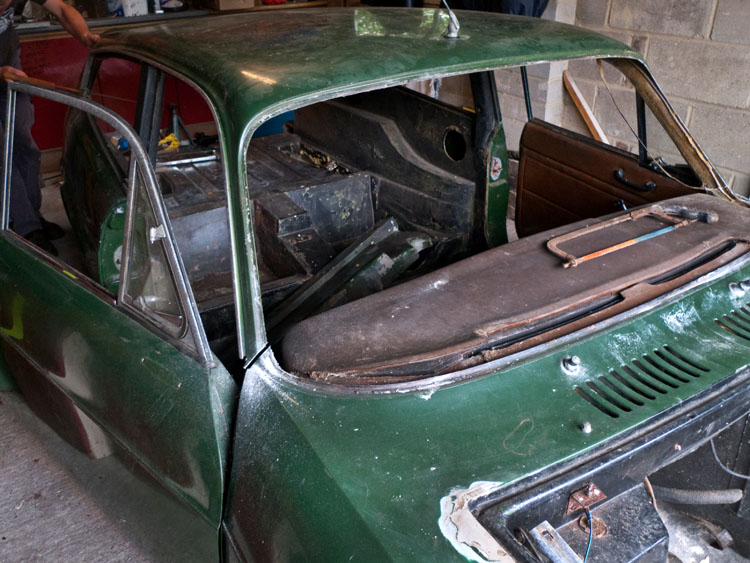 Engine Bay, Nose is a Scimpart replacement as the car went off the road at some time in the past following an accident.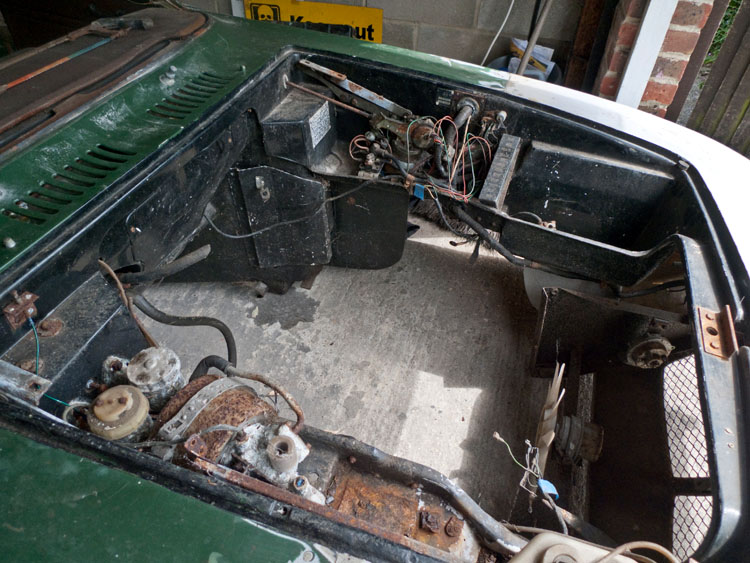 Body with the rear section removed.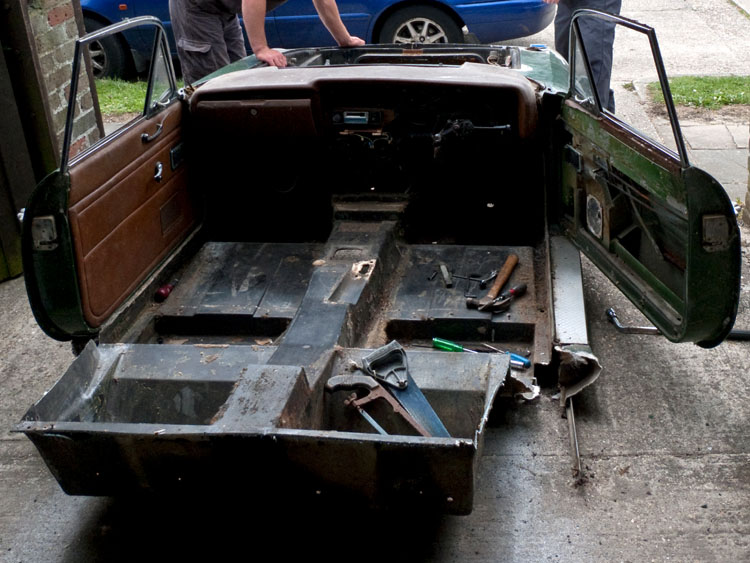 One of the sections I will be re using on my car.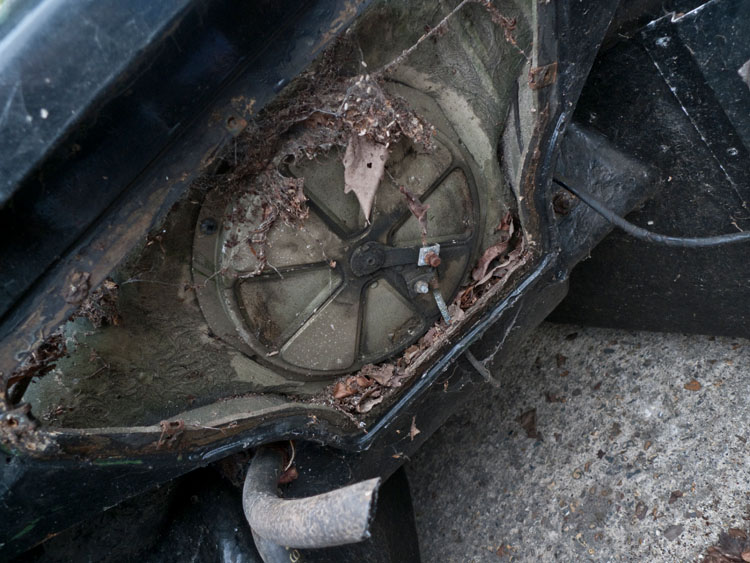 fastenings on the doors were completely seized so they were removed complete and will be given further attention later.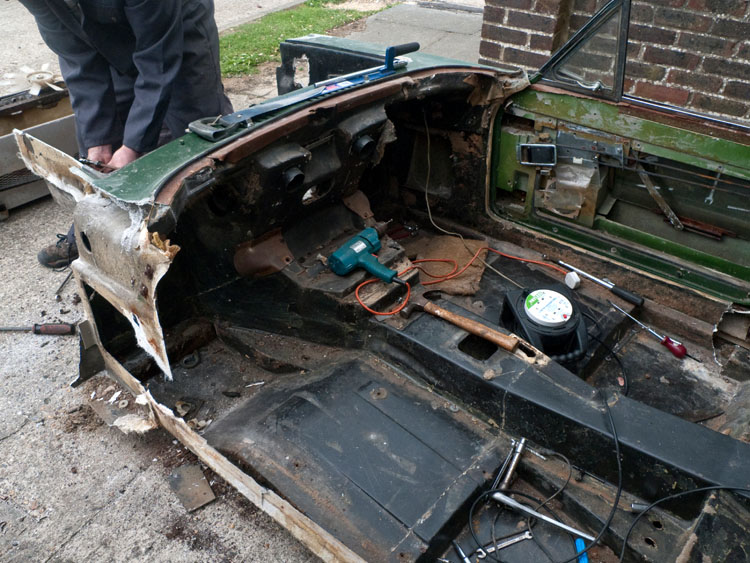 The vital sections I needed now removed, not a huge amount left.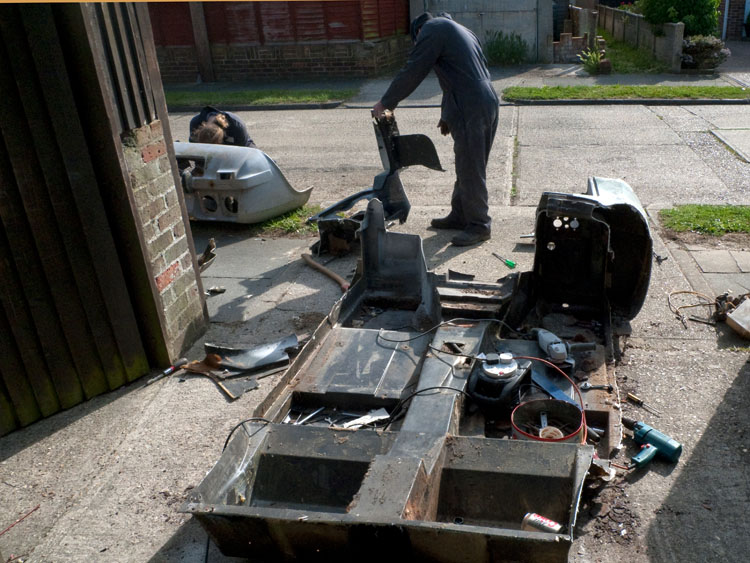 Floor pan sectioned up, for disposal.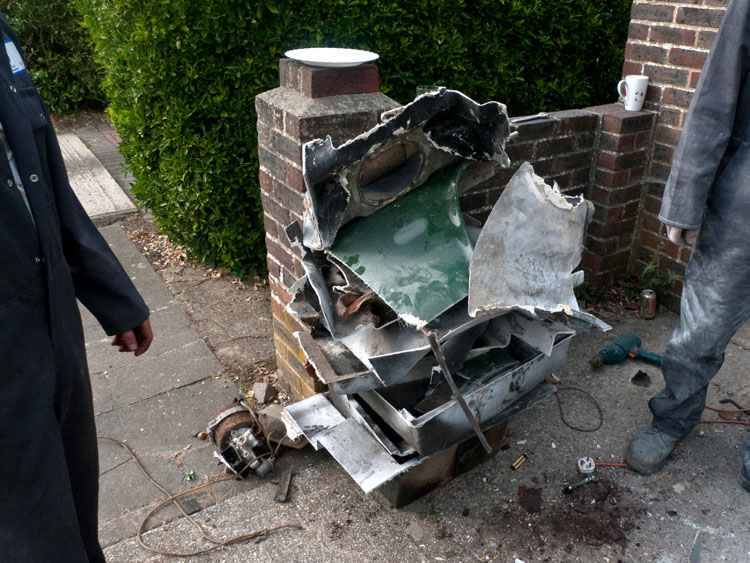 I'd really like to Thank John for the donation of the body it has really helped me out and has got me a step closer to getting my car back on the road.
I'm hoping to get the money together to get the parts I need, (Rear Bushes, shocks and springs) to remove my body and do the work on the chassis in the next 2-3 weeks. I'm Still clinging to my vision that I'll have the car back on the road before the end of the summer!
I'll probably stick up another parts request post in the next few days with a few things that I'm missing I've been having trouble finding replacements for.
Joe