Moderators: scimjim, Lukeyboy46, erikscimitardemon, Roger Pennington, philhoward
RSSOC Member
Posts: 20314
Joined: Tue Aug 29, 2006 9:43 pm
Has thanked: 168 times
Been thanked: 564 times
I've already mentioned in the Billing thread (
here
) that I encountered a problem with the mulberry car whereby there was an unpleasant knock from the steering, which resulted in me going in the Yellow Peril. The problem appears to be play in both steering column bushes, particularly the lower one. Wiggling the end of the column in the engine compartment does produce a very pronounced knock in the column, and the up-and-down play can be felt.
So, looks like new bushes required. The manual starts with the instruction "for access the instrument panel must be removed" and includes instructions on disconnecting the speedo cable, heater vent etc., to enable this. I thought, there must be a better way, and in line with my philosophy of not making a drama out of a crisis, and turning everything into a full rebuild, I decided that the reason for this is that the upper steering column shroud is in the way of the column and multiswitch. However the shroud is only riveted onto the instrument panel, so I decided that what man riveted together, man can put asunder! So I drilled out the rivets. Not quite as simple as it sounds, the outer two were easy, then I found there was an inner one which was hidden behind the column, so that needed it's head tickling with the Dremel in order to remove it. The shroud could then be removed (it'll be replaced with self-tappers to make life easier in future):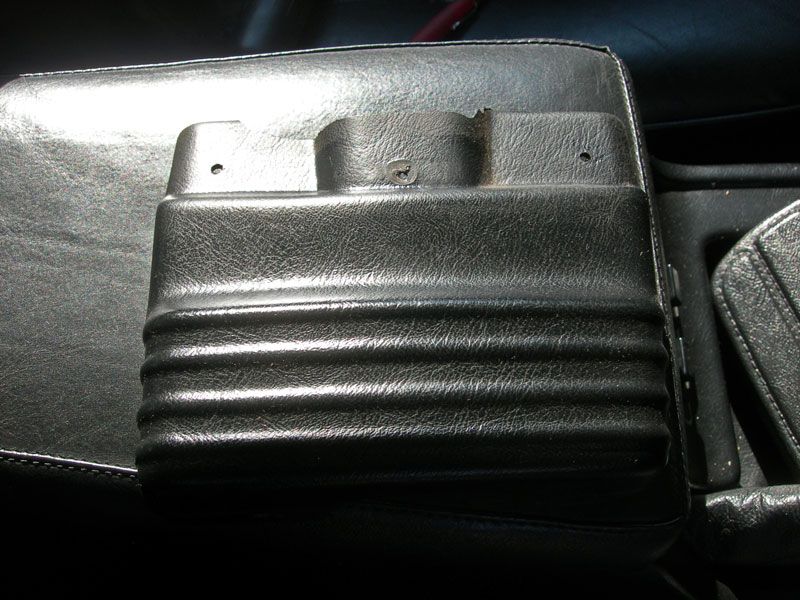 This left the steering column, multiswitch, etc. fully exposed: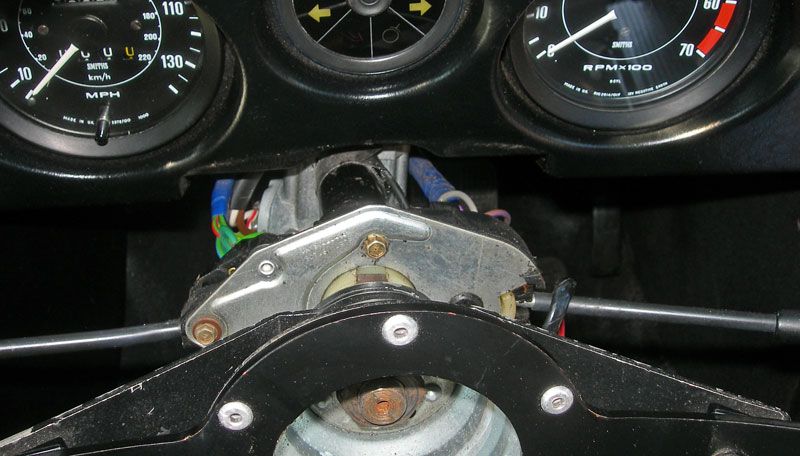 One thing that now became obvious is that the switch attachment ring is broken (as is so often the case) so I think it'll need the same kind of repair as I did on the SS1:
I loosened the steering wheel nut, but the wheel refused to shift, so I had to resort to a puller, this moved it quite easily: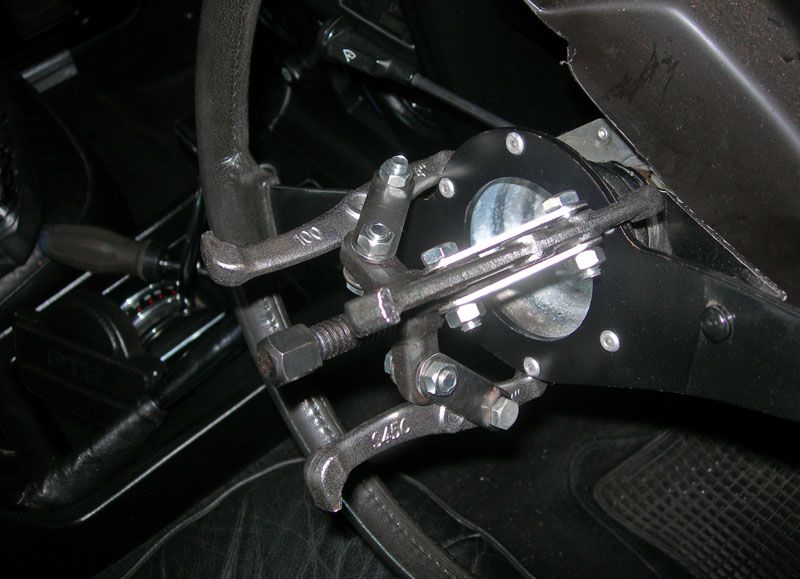 The reason for it's reluctance became clear - the splines were quite rusty, I suspect it had been assembled dry back at the factory (and this may well be the first time it's been off - I can't remember removing it before):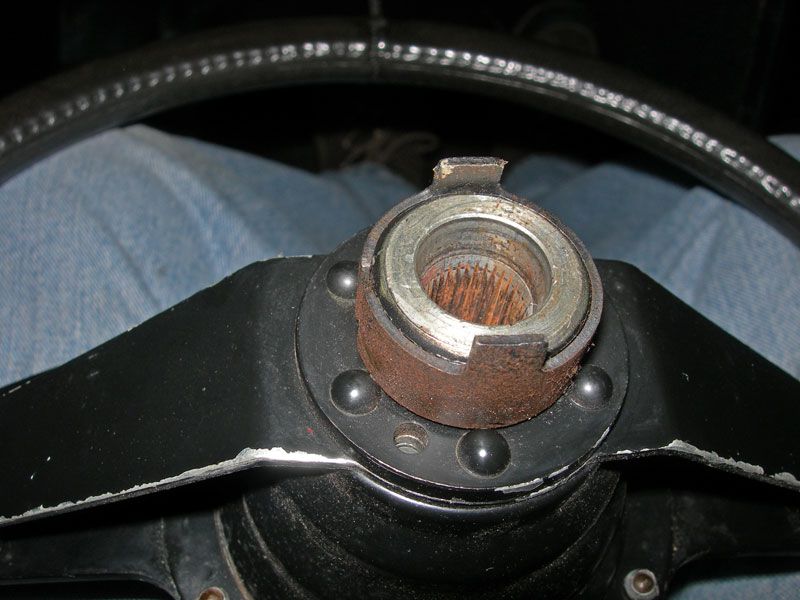 With the wheel out of the way, the top bush (the one that seemed to have the least play!) was clearly visible, and you can see a gap due to wear at the top: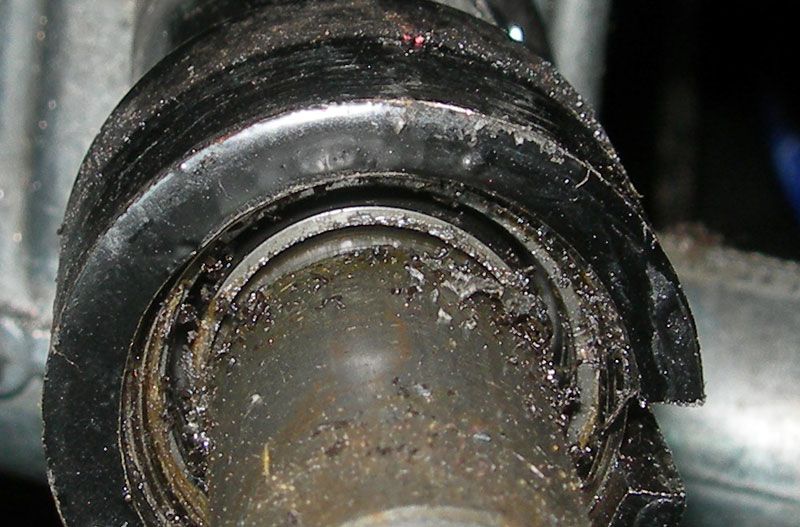 To be continued...........
....Roger
RSSOC member (since 1982)
- - - - - - - - - - - - - - - - -
"Condition can be bought at any time; Originality, once lost, is gone forever" - Doug Nye
---
Roger Pennington