Moderators: scimjim, philhoward, Lukeyboy46, erikscimitardemon, Roger Pennington
Posts: 14265
Joined: Tue Aug 22, 2006 5:13 pm
Location: Shrewsbury, Shropshire
Has thanked: 342 times
Been thanked: 279 times
Contact:
The car looked composed and pulled like a train, ya still got it you old git!
Good to see you, Mrs Pitcrew and the family as always mate, great job
Racing is life, everything before and after, is just waiting--Steve McQueen
6 time Class Champ, 2006 & 2014 SSSC Champion
RIP Batmobile, await the Rise of Dark Knight 8)
Sabre 'Light Sabre' 360hp!!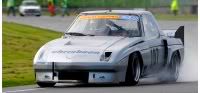 ---
CNHSS1
Posts: 5850
Joined: Thu Mar 11, 2010 1:55 pm
Location: Sunny Falmouth. :)
Has thanked: 250 times
Been thanked: 124 times
Great stuff Brian; the times are impressive and as Craig said, you always were a smooth operator
Is we sideways yet...
---
MikeyBikey