I know that I'm probably about 2 months late posting this, but I'm sure there may be some stuff coming along in the next few posts that may be of use to someone.
I bought the GTC a few years ago for a very reasonable sum unseen. When the car arrived I understood why I paid the price I did......
Most of the small improvements to get the car working properly and presentable are listed on my website. This thread is to cover the work I've done and am doing this year.
The plan is/was to carry out a full refurbishment of the bodywork, suspension, engine and drivetrain.
The project kicked off in February. I got the green light from the finance committee to have the car professionally resprayed. To keep the costs down I decided to do all the peripheral work myself. This included dismantling the car and refurbing all the bits that were to go back on it.
Looking at the first picture you may be asking why, but I can assure you that the paint was very badly cracked and blistered, with the worst bits covered by the vinyl stripes.
This is the starting point. (To get rid of those bloody stripes..)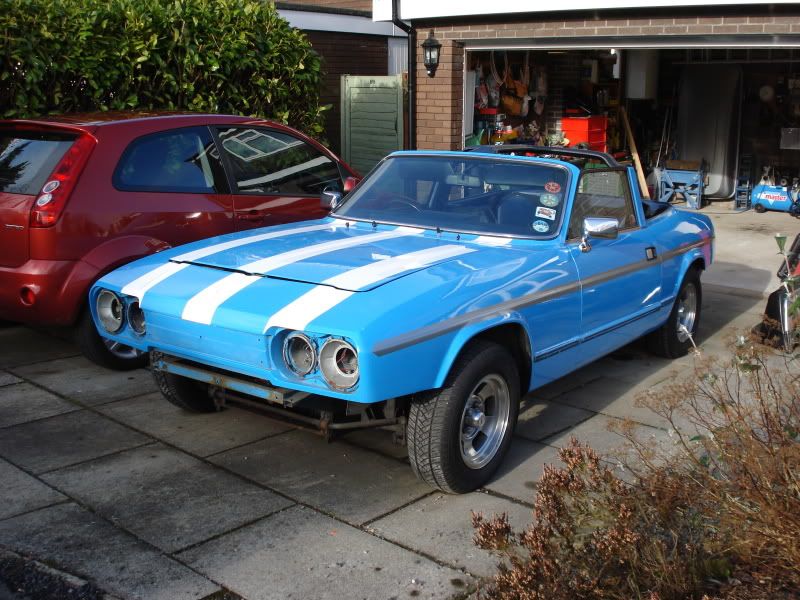 Bumpers off
Interior out
Doors off, glass out, boot off, bonnet off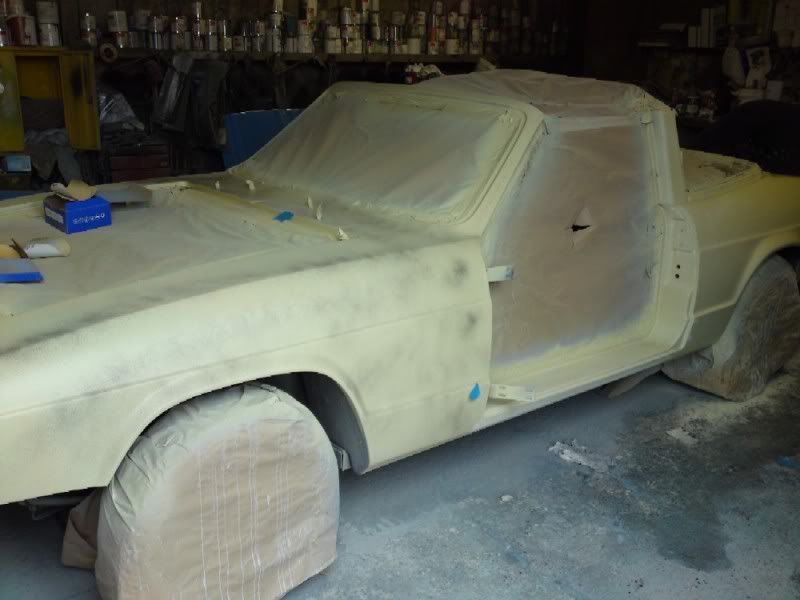 Stripped back to fibreglass, filled sanded, sanded, sanded, sanded, did I mention it needed sanding, sanded, sanded again and then primed.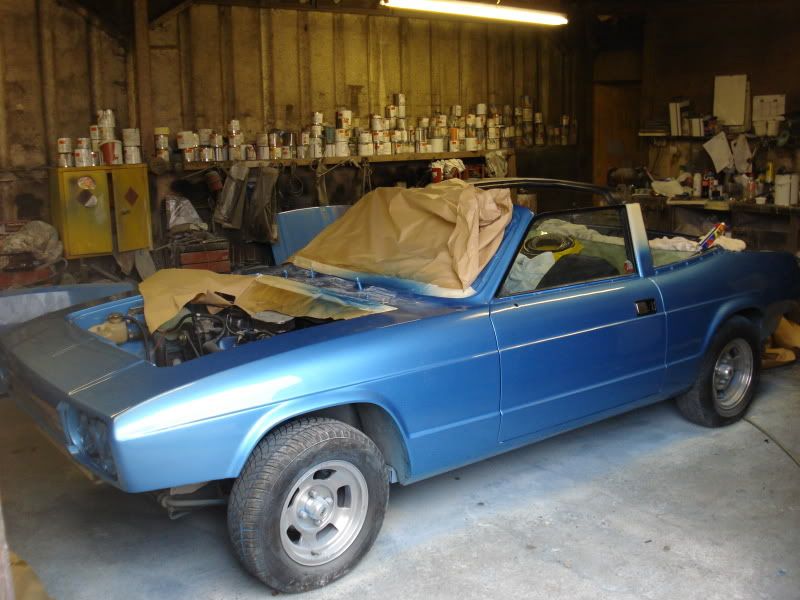 Most of the car painted. Just the door frames and B posts to do.