Cheesy name, but first thing that came into my head!
Anyway, this is v2.0 of an automatic gearbox'd small sports project. v1.0 involved an 1800Ti and an S12 (Silvia) autobox, since aborted. This version uses the same Jatco 4 speed overdrive (yes!) with lockup gearbox and electronic control, but with a different engine up front to get round the possible issue of expensive exhaust manifolds. If it was going to be a performance upgrade, it wouldn't be a 4-cylinder engine
A few pics to start with: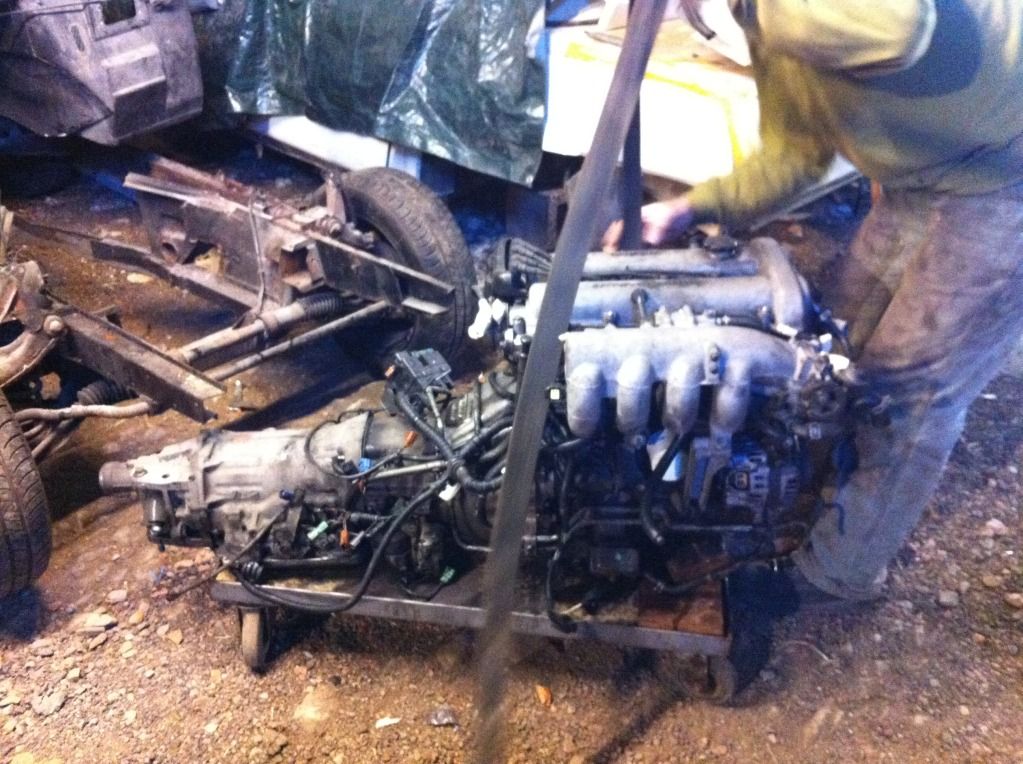 A bit of chassis trimming to suit:
Length looking good: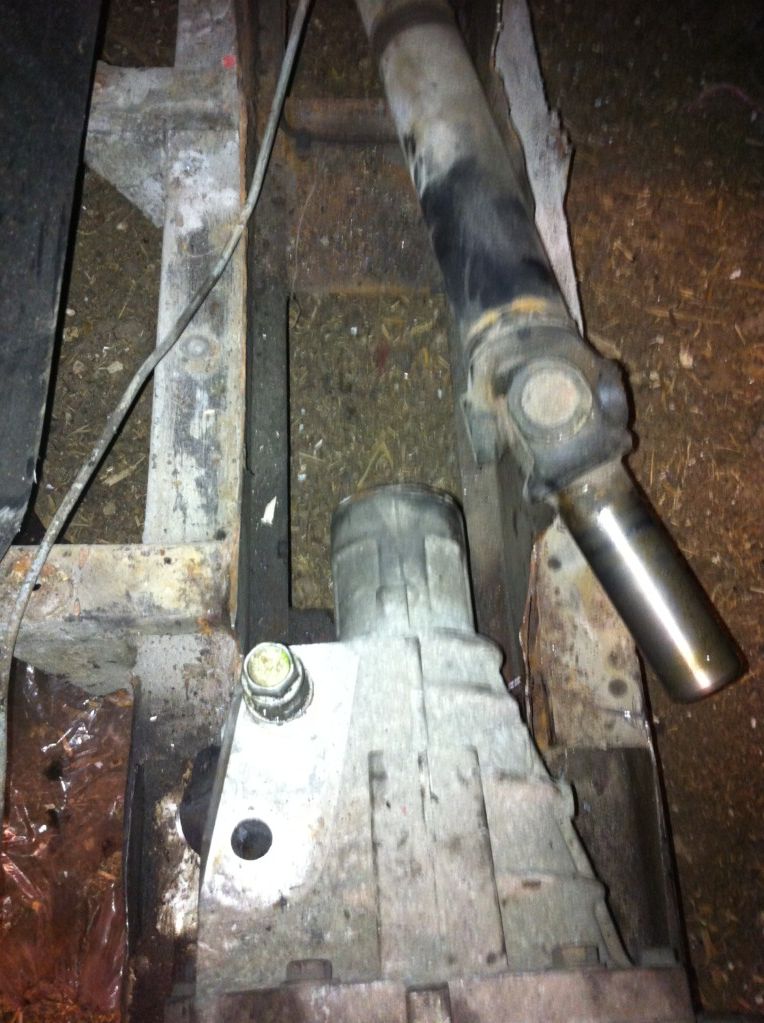 Add a bulkhead section for a test fit: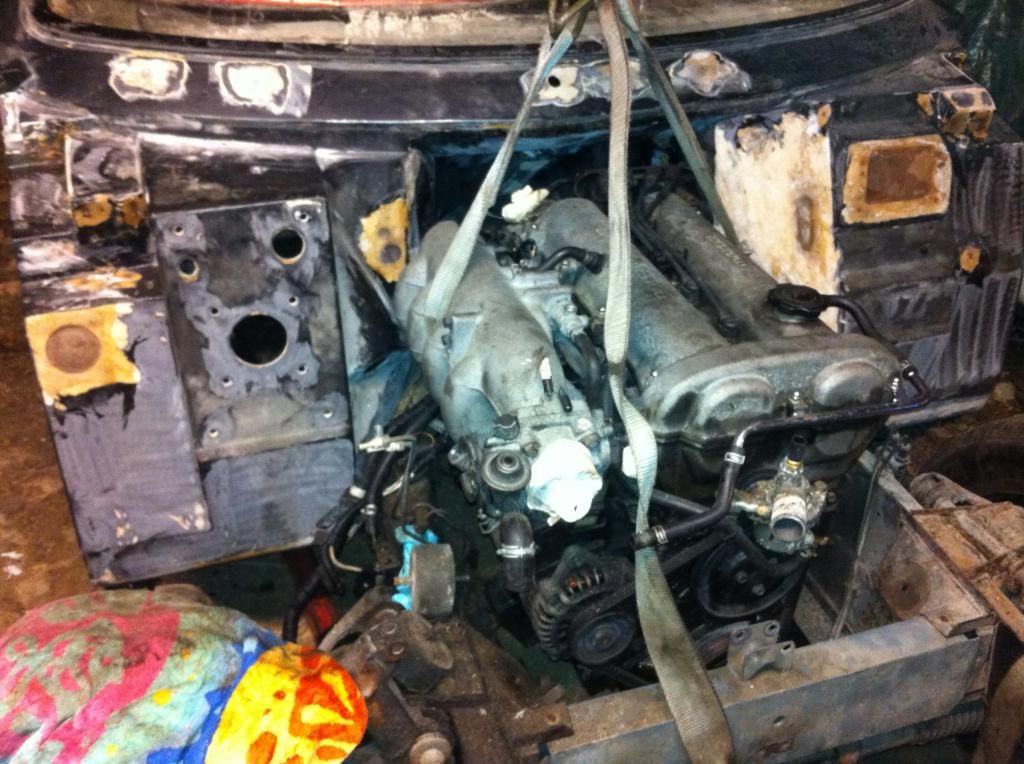 Yes - as others have guessed (NickK..) we have a 1600cc, 16v fuel injected engine from Mazda.
Plan? What Plan?
It changed several times yesterday - especially when finding that the MX-5 dashboard looks like a near perfect fit into a Small Sports tub..