Moderators: scimjim, Lukeyboy46, erikscimitardemon, Roger Pennington, philhoward
Posts: 15279
Joined: Tue Aug 22, 2006 5:13 pm
Location: Shrewsbury, Shropshire
Has thanked: 599 times
Been thanked: 519 times
Contact:
CDS Tube for upper wishbones arrived, new rosejoints, and threaded inserts. Some brackets for the splitter mounts, 6mm Cap screws, hoping to get on tomorrow night. Fingers crossed the correct discs arrive before the weekend too
Racing is life, everything before and after, is just waiting--Steve McQueen
6 time Class Champ, 2006 & 2014 SSSC Champion
RIP Batmobile, await the Rise of Dark Knight 8)
Sabre 'Light Sabre' 360hp!!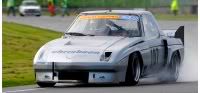 ---
CNHSS1