Well finally the body is on,
Dark pics but you get the idea!
And on the lift for the night.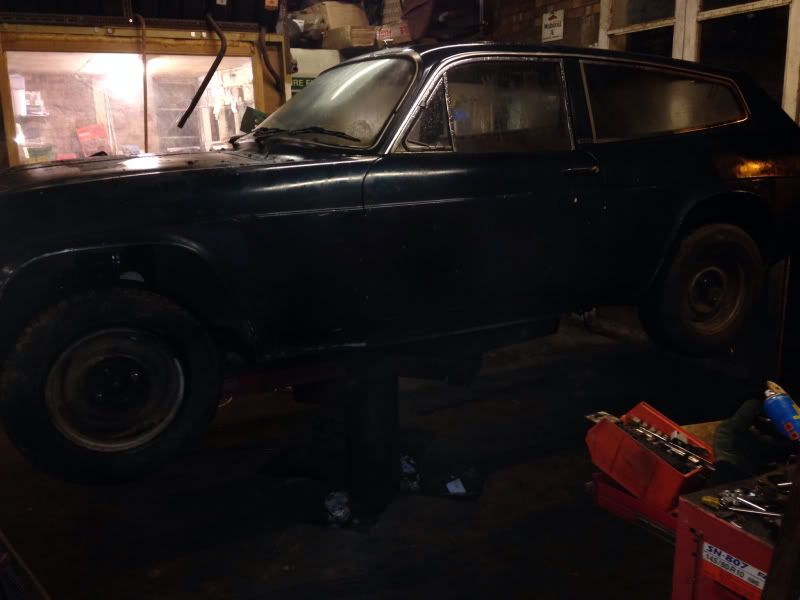 Couldn't quite work out why the body won't sit down fully, got a couple of old bolts holding it up so will get rid of them tomorrow!
Then I noticed th back end,
Wiring loom was caught around the rear bumper support bar
Might just cut fibreglass on the outside, it's going to be less hassle!