Right whats up here...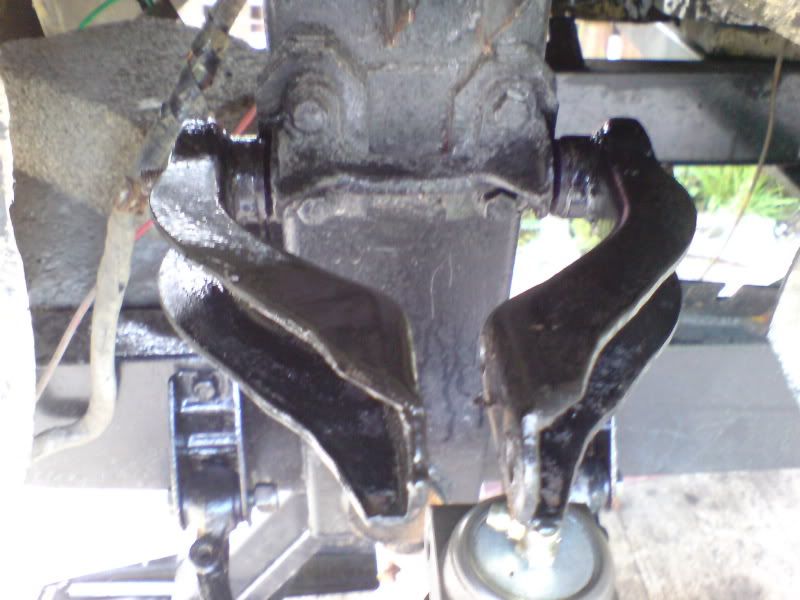 Suspension has been stripped, painted and I've fitted poly bushes and new top ball joints.
The castor angle on the upright is too much and the front arms are too close together for the ball joint to fit. the arms would need to be about 1/2inch further apart for it to work. I have a workshop manual but I have my doubts about it. It shows the anti roll bar mount on what I think is the wrong side... It doesnt show any spacers for the top bushes...
So are there some parts which are sided which I've got mixxed up?
Also I have 3 spacers about 5mm thick, I think there something to do with the bottom shock mounting plate/bottom arms. But again the workshop manual doesnt show them...
Anybody?
Thanks, Adam